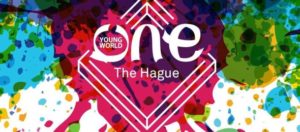 Time has flown and we're now in the week of the summit - I'm really excited to be flying across to the Netherlands on Wednesday morning to join the summit in The Hague with other delegates.
The summit promises to be a fantastic event, and judging by the speaker lineup there's going to be some great sessions and panels to come. Speakers will include the Chair of the International Court of Justice, former UK Prime Ministers Gordon Brown and John Major, the CEOs of Unilever, BP, Shell, and Credit Suisse, and from the world of media Naomi Campbell, Bob Geldof, and Akon.
On Wednesday night the 4-day conference will officially kick off with an opening ceremony being hosted at The Hague's Peace Palace. The opening ceremony will be the first time all the delegates are gathered together, and will include an official welcome from the Queen of the Netherlands.
I'll be posting live updates from The Hague on social media on our Facebook, Twitter, and Instagram accounts with everything that goes on at the summit - and you can check out our Instagram Story Takeover happening tomorrow on the University of Bath's main account.
I can't wait to arrive!