Hi everyone, 
I'm Laura, a final year Spanish and International Management student and the delegate for the School of Management to attend this year's One Young World Summit which will be held in London. The summit is a meeting of almost 2000 young people from all over the World who come together to discuss and formulate solutions for the issues we are facing today. 
It is such an honour to have been given this opportunity and I want to make sure I make the most of every minute and take on board as much as possible. Over the last few weeks, more and more speakers for the summit have been released which is really exciting. Pivotal current topics such as climate change, access to education, the role of the media and modern day slavery will be discussed.
It's sometimes easy to feel like there is no hope when there are so many issues deeply rooted within our society but what I am expecting from the summit is to be reassured that our future is bright. Almost 2000 young people will be listening to other young leaders and global changemakers presenting their experiences and their solutions; I can't wait to share some of the innovative ways that mean we can all work together to change the world for the better. 
At the summit, it will be great to talk to people about the project that I am starting on campus, which is focused on reducing food waste. I'm writing this after my first meeting with a few of the environmentally focused societies on campus who were all really interested in getting involved with the project. It is quite daunting starting a project from nothing but also exciting knowing it has the potential to make an impact on campus and in the wider Bath community.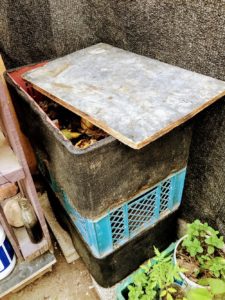 Something else that will be incredible is the opportunity to meet young people from all over the world, including those from Latin America where I did my placement year. I have volunteered and worked in Chile, Peru, Brazil, Colombia, Honduras and Guatemala helping towards improving access to education and reducing the environmental impacts of tourism. I'm looking forward to meeting people from these countries and discussing with them their ideas and opinions on the issues facing their populations. 
Throughout and after the summit I endeavour to keep you all updated with what is happening, which talks have really inspired me and to highlight the ways in which all of us as young people can get involved to help tackle the most pressing issues that we are facing today. 
If you'd like to get involved with the food waste campaign I'm running, please get in touch (lmm60)!