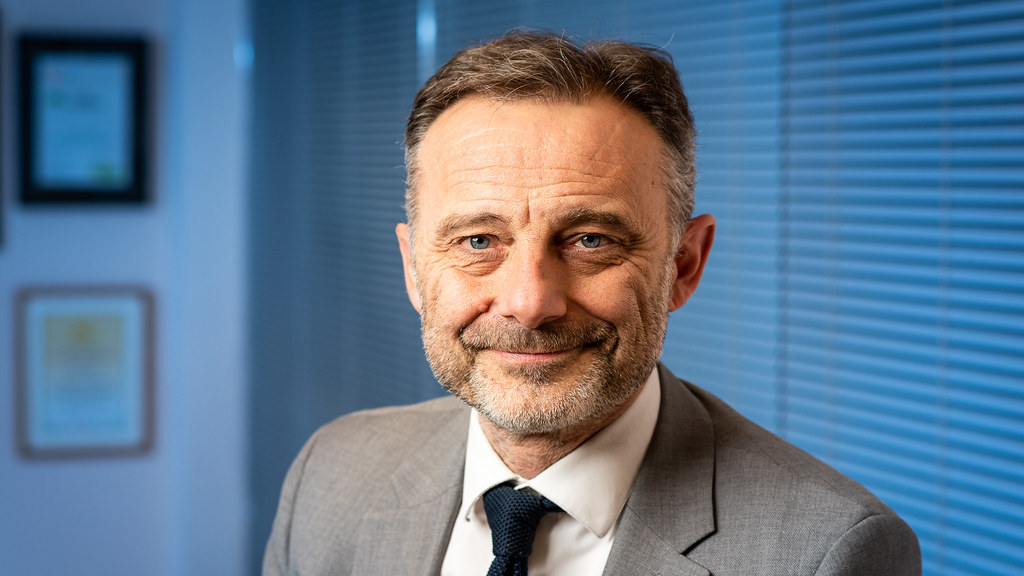 Over the next month, myself and some colleagues will be bringing you a series of blogs focusing on the QS World University Rankings.
In the first of this series, I'd like to talk about how academic colleagues can support the work the University is doing in this area.
We believe that global engagement and exchange enhances knowledge and enriches experience, and our performance in the QS rankings will be an outcome of our success, not a driver.
The quality of our education and research is recognised nationally in our top 10 position in all three main rankings, but we need to do more to ensure the excellent work we do here is reflected in international rankings such as the QS World University Rankings, in which we're currently ranked 179th globally (though in the top 100 for graduate employability).
If you are part of our academic community, I am asking for your support with this year's QS World University Rankings contact collection process.
Every year the University can submit 800 new academic contacts to QS to be included in their annual Academic Reputation Survey (400 for the Faculties, 400 for the School of Management). The survey results determine our Academic Reputation metric scores which contribute significantly to our overall position in both the World University Rankings and the Subject Rankings. In recent years our results in the Academic Reputation Survey have been falling and we are keen to do all we can to ensure the results reflect the strength we have in our international collaborations.
Nominating is straightforward
This year we have introduced a new streamlined process to make uploading contacts quick and easy. Simply click on the submission form below and add in your contact information.
QS Academic Contact Collection Form
You do not need to seek consent as we have a formal process in place to do this. Your contacts will not be submitted to QS unless they have agreed.
We are asking you to nominate any academic contacts you are happy to share by Friday 28 October. Contacts will be approached for their consent in November and December prior to submission to QS in January.
Individual benefits of a strong ranking position
The rankings are an important indicator of our global reputation, and strong performance can bring significant individual benefits for our academic staff. This includes more opportunities for international research collaborations, improved faculty recruitment and improved international student recruitment in your department, all of which can influence funding opportunities.
All of the contacts you might share are of equal value, including Early Career Researchers. This means we can be inclusive whatever stage of their career, or experience, however international contacts do carry a higher weighting.
Example sources of contacts could be from research collaborations, co-authors, colleagues now working elsewhere, alumni in academic roles, members of journal editorial teams, prominent visiting scholars, Global Chairs, external examiners, or invited speakers at recent lectures, seminars or workshops.
How QS uses your contact information
We understand that you have a professional relationship to uphold with your contacts and as such we want to be transparent and reassure you about how the information you provide is used.
The submission process:
Staff submit contacts internally via the online form.
Details from the form input directly to the university's QS contact database in the IRO's CRM system.
Consent email sent to all contacts from GDPR-following countries via the CRM system asking for permission to put their details forwards to QS.
Final list of contacts collated and sent to QS in January.
The contacts submitted to QS are guaranteed to receive their Academic Reputation Survey in February-March.
The survey asks academics to nominate up to 10 domestic and 30 international institutions that they think are producing top research.
Survey responses make up the Academic Reputation metric score (40% of the World Rankings and various higher weightings in the Subject Rankings).
We also send out up to four newsletters a year with highlights, but contacts can unsubscribe at any point if they no longer wish to receive them.
The International Relations Office has the expertise and data to help you navigate the contact collection process if you require further guidance and support or you can reach out to your ADI.
I would really appreciate everyone in our academic community getting behind the contact collection process this year, so that our QS World Ranking truly reflects the international excellence of the research and education that you all deliver.