Hi!  I'm Josie and I'm in my first year of studying Natural Sciences with a placement year at Bath.  For my A levels, I studied biology, chemistry, maths and French, and at the end of Year 12 I attended the Discover Bath summer school for chemistry.  I definitely can't recommend attending a summer school enough because the experience really helped me feel more confident about applying for university in general, and that Bath was the right place for me!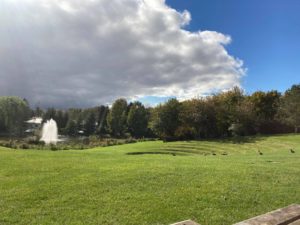 Travelling alone!
So before my Discover Bath experience began, I had to get there first!  And for me, this meant taking my first long train journey on my own, which at first was quite a scary and nerve-racking experience but I found that the university was really supportive with the travel and all I really had to do was be in the right place at the right time!
An exciting 4 days:
After the friendly Student Ambassadors had met us at the train station, we loaded our suitcases onto the coach and set off for the University!  Once we arrived, we got the chance to have a bit of a chat and get to know each other. This was something that made me quite nervous about coming to university as it would be full of new people that I'd never met before but in a way, Discover Bath was a bit of a trial run for coming to university and it gave me the confidence to talk to a lot more people during Freshers' Week.  Then we had an induction talk and a tour of the University where we were free to ask the Student Ambassadors any questions we had, like accommodation, sports facilities and the labs.
At the end of the day, we unpacked our things in our rooms (I stayed in Marlborough which ended up being my first choice for accommodation when I applied) and spent the evening sat by the lake meeting the ducks and getting to know the people staying in my flat a bit more.  Each evening throughout the stay was filled with fun activities like board games, movie nights and sports, and on the final night, we got to be a part of the on-campus club experience which was a great way to end the week!
One of my favourite parts of Discover Bath was spending two days in the labs! We spent a day each in the synthetic lab and computational lab. I found this really exciting because I got the chance to use new equipment that I'd heard about in my A levels and even some cool stuff that I'd never heard of before!  We made benzocaine in the synthetic lab, and then we did some molecular modelling of this on the computers on a programme called Spartan.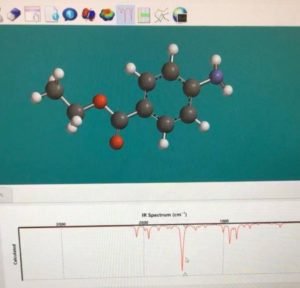 Choosing natural sciences:
On the final day, we had the opportunity to choose a taster lecture to go to from a range of different subjects and I chose to go to a biology one.  I really enjoyed the lecture and this kind of helped me realise that while I do really love chemistry, I also find biology and biochemistry really interesting so I started looking into studying natural sciences rather than choosing a straight science.  At first, I found the natural sciences programme a bit daunting as it seemed like there were endless combinations and I didn't know what to choose, however now I'm so happy that I'm studying natural sciences because I love the flexibility to be able to tailor the course to my personal interests.
Getting into Bath:
Overall, the experience of Discover Bath led me to feel really confident in putting Bath as my firm choice. I knew already from the time that I had spent at the summer school that for me, Bath was the obvious choice.  The campus is beautiful, the people are all so friendly, my course is really interesting, and the general atmosphere is just so welcoming.  When I got my offer from Bath in November I remember just being so excited that I had a chance to actually study and live in the place that I had loved back in the summer.  Results day was a very emotional day where everything started to feel real as I realised that I would actually be moving away from home, but I'm so glad that it's to Bath.
My advice for a Year 12 student:
I think if I had to give one piece of advice to a Year 12 student it would be to take every opportunity you can to get to know more about the course and universities that you're looking into. Whether that's logging on to online Q&A sessions or attending open days in person or a virtual experience. There's always more to know than just looking at the website and other people may come up with questions that you hadn't even considered.  For me, Discover Bath helped me realise that Bath is where I would be the happiest, and I really am!