When it comes to choosing a university there are so many options, with each of them trying to entice you with their "unique" opportunities, whether it's a Harry Potter Society (which Bath does have) or a top of the range swimming pool and sports facilities (again which Bath has). It can be quite overwhelming and tricky to know where to go. Obviously, I have never studied at any other university so I can only speak for Bath, but hopefully, after reading my experience and the reasons that I chose Bath, you will be more informed as to whether or not it is the place for you.
When I was making my choices, I really didn't know what university I wanted to go to. So, what I did was, I got a mountain of prospectuses to get an idea of what was on offer and then sorted through them into piles of the ones that were potential options. I gradually worked my way through the pile and once I had reduced it to a more reasonable number, my dad and I went on a trip to visit each of them. I found this so useful as it allowed me to see where I felt most at home and allowed me to get the general vibe of the area and what the facilities were like.
When I came to Bath one of the things that stood out to me most was the complete hybrid of the city and the forest, both of which are right on your doorstep. To experience city life all you have to do is walk down the hill or take the two-minute bus from campus. Though, even in the city, there are countless parks and green spaces which is something that as an outdoor person I absolutely love. Equally, if you prefer a forest vibe Bath University campus is built within a forest so you can't go anywhere without seeing at least a tree, squirrel or deer. There is also a lake in the middle of campus that makes a great place to read, chill, catch up with friends or study.
As I briefly mentioned before the sports facilities are world-class at the University of Bath. From the Olympic swimming pool to the new Astro pitches to the multiple gyms to the fencing salle to the indoor and outdoor tennis courts, there really is something for everyone. You also can access a range of these facilities for free if you are a student at the Uni. Your library card grants you access to the pool, tennis courts, squash courts, football pitches and more. The staff are really friendly and helpful should you need anything, or have any questions when you are there.
Bath is also very flexible with its courses. This appealed hugely to me as I wasn't entirely sure what I wanted to study. In the end, I chose Maths and Physics. By doing Joint Honours I have a varied day as I study two different subjects. Once I've completed my first two years, I'll also have flexibility when I come to choose my modules as I'll be able to choose whether or not I want to go down a more Maths route or a more Physics-oriented route. It is also possible to go from Math and Physics to a Physics only course, but this has to be done within the first 2 years (the sooner the better!) and is subject to agreement from the Director of Studies.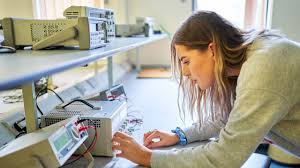 I am from Northern Ireland, which to a lot of people means that visiting my family isn't easy. This however couldn't be further from the truth. Travelling home is very straightforward due to the bus and train station in the centre of town, with buses and trains coming regularly. There is also a bus that comes every thirty minutes that goes directly to Bristol Airport making flying home easy.
The staff at Bath are some of the most friendly and helpful people I have encountered. Whether it is the security staff, cleaners, parcel collection staff or hospitality you can be assured that you will feel valued and part of the community. From a smile as you pass or a "How are you?" there is always someone available and ready to help no matter what time of night or day it is.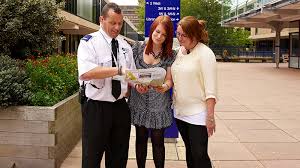 If it wasn't clear from reading that, I couldn't be happier with my choice of Bath University. I feel that I settled in really quickly and felt at home from the start. I have also made some great friends and have been able to get involved with various clubs and societies.
I really hope that this gives you an insight into some of the key factors about Bath that attracted me. There are countless more but you don't have all day! Thank you.