"Wait, where am I...?"
The memory still lives fresh in my head - the first moment upon my arrival in Bath in 2020 as a fresher. As I had issues with my student ID card, I wasn't able to enter my accommodation right away. After an exhausting 13-hour flight from the Hong Kong International airport, I later then found myself in the middle of Bath's city centre starving, and fatigued, struggling to locate the Virgil Building.
Then came the moment of the realization of my fears. Midway through my hotdog, which I had just bought from a street food store with ketchup all over my mouth, I looked around. What was I doing alone here in the middle of some random British city, stood up with 3 suitcases awkwardly eating? How is this all going to work out if I can't even get the first step right?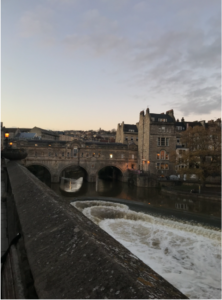 Where is…home?
Everything was all at once different. This was not how I expected my arrival at university would be like, and for the first time in a while, I felt pretty lost, not just geographically, but mentally. Mind you, I had just turned 18 and had moved to a completely new country by myself.
Although life was blooming in the streets, I told myself that there was no way I could come to enjoy being here. Like a blow to the face, the sudden realization of being utterly alone in a foreign place, knowing no one to help you was somewhat…scary.
"But it's all in your head..."
Fast forward to now, looking back, I take back all the negative things I've said. It is funny to see how much I have changed not just as a person, but mostly, how much meaning this place holds for me.
Throughout my experiences being here, I was fortunate enough to have met my incredible flatmates, which have now become not only my second-year housemates but also my closest friends, or may I say a second family who I can always count on. Additionally, I had a great time studying my course as well as meeting like-minded people who share similar passions as I do through the societies.
I doubt that you'll find it difficult to find a group to be a part of, or as they say, university is the time to be trying as many things as possible (like me with baking and Salsa dancing!) Apart from that, sometimes I forget that I am living in Bath – one of the most beautiful cities I dare say in the world. I cannot be happier to be able to call this city home at least for now.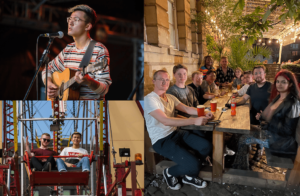 The REAL start of my adult life
Upon turning 18 and deciding to make this transition, I knew that life was only going to be different. Holding that title as an adult was scary, knowing that only more responsibilities would come and that I would have to decide for myself. I knew I wasn't quite ready perhaps to transform into an adult and adopt this lifestyle.
However, I look back and wish that the fear and uncertainty that I had, could have been converted into that bolt of contagious excitement I had after my first few days of being at university. The initial sense of thrill and curiosity for whatever the future will bring in this world of uncertainty is what keeps me going. That hunger for spontaneity and life began to re-enter.
The idea of coming to a completely different country as an international student to study might seem daunting to many.  The chances are, most of us might not really know what to expect in such a transition, nor even where and how to 'work' this whole different realm of change. To my fellow prospective friends that are considering taking this step, I will let you know that it just, takes, time.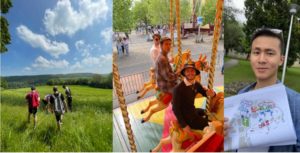 I truly believe that university is the place where we ought to get lost as much as possible, venturing out into the wild and confronting the unknown. Without uncertainty and confusion, it would make this once-in-a-lifetime experience less thrilling, which isn't what you should want at all!
Home is wherever you make it, and I assure you that these university experiences and memories you make will be taken with you wherever you go. Even though my university journey hasn't ended yet, in this new home I have created for myself, I am looking forward to more change. I'm ready for the challenges I'll have to face, but mostly, the greater memories I will make.
To everyone who has arrived at this point, it will only get better!
Watch this video for more about me!