Bath isn't exactly well-known for its nightlife across the UK. Admittedly, when considering the best national party cities, Bath does pale in comparison to Manchester, Leeds, and London. On the campus, the Students' Union hosts Score and Klass weekly, which are great fun. But the city has so much to offer, and it's worth checking out what's in town – nothing replicates the feeling of a crowded dance floor or the moment when the waiter brings your drinks to you.
It's not impossible to have an amazing night out in Bath – in fact, despite Bath's small size, there's a range of hotspots in town frequently haunted by students.
Nightclubs
First and foremost, let's start with the main event – the clubs. There are 4 of what I consider to be the main nightclubs in town – Labyrinth, Moles, Zero/Zero, and Second Bridge.
Starting with my personal favourite, Labyrinth has 3 bars and 2 clubrooms, which means there's something for everyone. Entry with pre-booked tickets is cheap, starting from around £4. A bonus of Lab is that they often give out free t-shirts and Domino's pizza on the dance floor, which is always fun to re-energise with. Also, on the weekdays, drinks are super cheap – 99p Jagerbombs are honestly a steal. Queue wait times can often exceed an hour on the weekends, so get there as early as you can!
Next is Zero / Zero – usually called Zeroes by Bath students. Zeroes has one big dancefloor and is far underground, with a bar area elevated above the dancefloor. Zeroes often has deals where you get a free VK with every ticket, or on Latin Loco Thursdays – popular with some of my friends – Coronas, Jagers, and tequila shots are £10 for 4. Zeroes is another popular club in Bath, with many sports societies having socials here.
From my personal experience, Moles tends to be divisive. Some people like Moles whereas others avoid it. I guess it's down to a matter of personal taste – every Tuesday at Moles is Cheesy Tuesday, and some nights are more indie or rock music based. Drinks aren't the cheapest in Bath either, but they have a huge selection of flavoured shots. Like Zeroes, many societies have socials here, so expect a few trips to Moles during your time at Bath. Additionally, Moles also has bands and artists who play live music or gigs, so if you're into underground or indie music, there could be a good chance you'll catch one of your favourite musicians at a live concert here!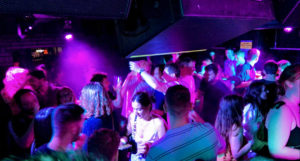 Last of the main nightclubs is Second Bridge. 'Monday Night Bridge' tends to be really popular amongst Bath students - £1 entry with tickets, and 99p bombs and shots can't be beaten. Bridge also has a lot of themed nights on Mondays, and sometimes even give out free McDonald's! However, on the weekends, it does get expensive – I remember going on a Saturday night and paying £7 entry and the drinks were quite overpriced (about £4.50 for just one VK). Again, from personal experience, a polarising nightclub, but it depends on what day of the week you go on.
Bars
Next, we'll move on to something a bit more chill than clubs. Bath has an impressive range of bars, each with its own flair and style. I'm going to list a few bars that I think are worth attending at least once.
First up is Komedia – now, Komedia is technically a club, but during the week, the venue is more of a cabaret seating experience, with tables on a first-come-first-served basis. Bingo Lingo events at Komedia are wild fun with reasonable drinks (most are around £3), and I remember one of my friends winning a pair of light-up sneakers which were honestly pretty cool. On the weekends though, Komedia turns into 'The Big Disco' and plays chart classics from the 80s-00s, which is great for cheesy and out-of-tune sing-alongs.
Revolution (often shortened to Revs) is a chain bar that serves a wide variety of cocktails. They are known for their 2 for 1 happy hour Monday-Friday evenings, and like Komedia, Revs turns into a small club on the weekends. There are two floors in Revolution so societies host socials there – such as the wintersports social. If you do go to Revs I'd highly recommend downloading the app and signing up for the student discount – the shot tray with 6 fruit flavoured shots for £6 is unbeatable. Proceed with caution!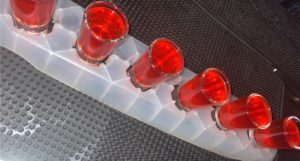 Belushi's is a bar close to Pulteney Bridge that is on the smaller side, but Wednesday Karaoke night is always a blast. If you're looking for something more chill during the week, I'd suggest Belushi's. They do four Jagerbombs for a tenner, or just skip the Red Bull and get four Jager shots for £8. Alternatively, Framptons also do Ten Pound Tuesday where you can get a burger, fries, and a drink for just £10. I've said this before and I'll say it again – Framptons do the absolute best Espresso Martini in Bath.
I'm sure most of you have heard of Turtle Bay – their bottomless brunch is a staple of student life. From just £29.50 for 2 hours of unlimited cocktails, you can't go wrong. Of course, everyone has their own opinions of which drinks are the best, but the food at Turtle bay tends to be pretty solid. Tip: to get your cocktails faster, order the same drink for everyone at the table and take it in turns to choose which drink to order. That way the bartenders don't have to make different cocktails, and so you get your drinks faster!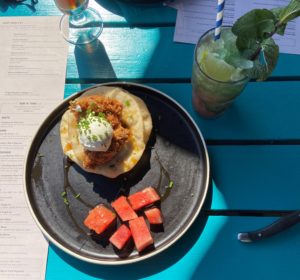 The Earl is a bar just above Second Bridge, and it is by far the most expensive bar I've been to in Bath. It's best saved for a special occasion, or when student loans finally arrive. It's by no means bad – the drinks are served in large glasses – but maybe your money is better off being spent elsewhere. Sub 13 and Slug & Lettuce are also popular chain bars with an assortment of drinks, perfect for birthdays or other celebrations. Be sure to line your stomach!
Pubs
Ahhhhh, the humble British pub. Where would society be without them? First up is Wetherspoons – there's unfortunately only one in Bath, and it's called The King of Wessex. I honestly don't need to say much about Spoons. It's a classic.
The Cork is a pub in the centre of town that resembles a typical British pub. It's got outdoor seating and a selection of beers and ciders on tap. The food is expensive though – £7.50 for halloumi fries and they weren't filling – so I'd recommend eating beforehand. The Lamb & Lion is also quite similar, so there's some variety for students to choose from.
The Canon is popular amongst Bath students and is known for its 30p Wing Wednesdays. There are assorted flavours of sauces, and 10 wings are £3 (which admittedly is cheaper than Spoons). Bath Brewhouse is probably my favourite out of the pubs though – the outside seating is great with music, and their food selection is worth the money. It's the perfect place for a quick pint after a long day and doesn't break the bank either.
Summary
Bath offers several places to spend a night out, whether it's a more chilled atmosphere like a pub, or if you want to dance the night away. Try some of these spots out with great company, and I'm sure you'll have fun. And of course, drink responsibly. You don't want to have to ruin your friends' night out as well by them having to take you home early!
Also, if you don't get some cheesy chips from Jimmy's Kebab van after a night out, are you even a Bath student?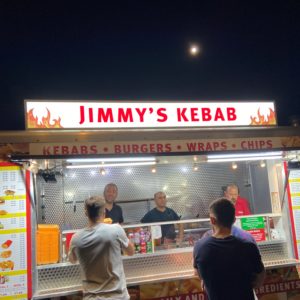 P.S. These are just my personal opinions and you may find they differ from yours! All prices listed here are correct at the time of writing (January 2022), and the post does take into consideration current government guidelines concerning the pandemic, which can be found here: Coronavirus (COVID-19): guidance and support - GOV.UK (www.gov.uk)