My previous blog explained in detail about my main ongoing project, measuring mid upper arm circumference (MUAC). In this blog I will talk about other projects I am involved in. These vary from speaking to various charities to see whether they can help fund a multidisciplinary project for speech and language therapists and occupational therapists.
I have also spent some time in occupational therapy (OT) which has been good. The NHS definition of OT is 'OT aims to improve your ability to do everyday tasks if you're having difficulties.' They help a huge variety of people such as those who are disabled, recovering from an illness/operation, are getting older etc. Lots of people think that OT's and physiotherapists are the same, they are not, they are similar in some ways are they may work alongside each other.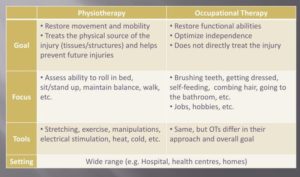 When I was in OT, we saw a child who had scars on her fingers and hands, so the OT assessed her hand movement and grip through playing with toys, as this will affect her ability to hand write and grip objects in day to day life when she's older. Then we saw a neuro-patient whereby she had a brain tumour 18 months ago and is now in a wheelchair. She is very immobile, so the OT's have been seeing her for a while to try and get her to move her hands and arms more as she will rely on those due to being in a wheelchair. This patient's personal goal is to be able to tie her hair up- hence why the OT's organise hand and arm exercises with her and prescribe exercises to do at home.
Another big ongoing project is the organisation of a sports day for our cancer patients which is being held at Uni of Bath later on in the year. I am helping to organise the dietetics stand and the fun surprise- which I can't reveal yet!
Also, we have taken in some Ukrainian children, to help and continue with their cancer treatment so I have been helping where I can with that. One child wouldn't drink anything but the formula he had in Ukraine, however they don't sell that in the UK and the mother had run out. I had to speak directly to Nutricia to find out the closest nutritional content to his formula at home. I had to try to translate the ingredients on his formula box, this proved very difficult! Eventually, I did it and we could find the closest formula in the UK for this child, and successfully, he is now drinking it.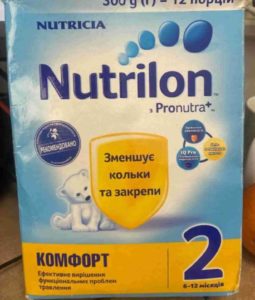 Additionally, I have been looking at nutritional drinks which can be bought at the supermarket such as Huel, Naked drinks, Yazoo milkshakes etc., and comparing them nutritionally (vitamins and minerals) to the hospital drinks which are given to those patients who need them, by the dietitians. Then, comparing the supermarket drinks to the reference nutrient intake (RNI) for children.