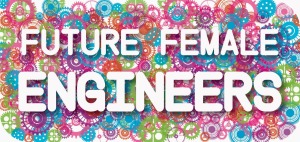 Last Friday I was very lucky to have attended TARGET jobs' Future Female Engineers 2014 event at the Atkins office in Bristol. TARGET jobs also supply events such as ITs not just for the boys, which are based upon a female-only attendance. These events are set up to provide female engineers (or any science related degrees) with the opportunity to network with like-minded female students and professionals in the industry. The TARGET jobs gained event partnership with some of the most prominent companies in the science and engineering sector, giving guests the chance to finally put their foot in the door and work their magic. These companies ranged from Atkins, Aecom, Laing O'Rourke, Babcock, EDF Energy, BAE Systems, National Grid, NPS Group, Cummins  to DSTL.
To attend the event was not a case of signing up and making your own way there. The event was exclusive, which entailed guests to have a phone interview before hand and subsequently offered a place if they met the general requirements. Food and travel was all taken care of – I certainly felt very looked after for the day! The day consisted of key speakers such as Sarah Cruddas, key journalist in science and technology, and Kate Martin, a chartered mechanical engineer at Atkins. This was followed by a team challenge, skills sessions (the chance  to meet the recruiters and hear their do's and don't's of an application / interview), insider insights, a panel Q and A with leading professionals and finally a drinks networking reception to conclude the event. We were given so many opportunities with our potential employers and recruiters - always make sure you put yourself forward and take down any names or business cards!
Overall the day was so well conducted and organised! I would recommend anyone to apply - if the opportunity arises, grab it! As anyone would, I always feel apprehensive with any phone interview, but it was not at all daunting. Since the event, I have already received emails from recruiters - as such I have gained so much out of Future Female Engineers!