About
This group has been launched by LGBT staff members who want to create an inclusive and fun LGBT+ community for staff and postgraduate researchers here at the University of Bath.
The group is open to all staff and postgraduate researchers at the University who identify as LGBT+, including people of any sexual orientation, gender or age.
The group aims to provide the following:
Social events to get to know LGBT+ staff and postgraduate researchers from varied departments across the University
Lines of support and contacts for any LGBT+ issues in the workplace
Representation of LGBT+ interests at University level
If you are struggling with coming out the Stonewall website may be helpful, and includes a section on coming out at work. You can also get in touch with us here at Kaleidoscope to chat things over if you need someone to talk to.
Please bear in mind that not everybody will be out at work so please be tactful if you bump into another Kaleidoscope member on campus, and do not be offended if they do not acknowledge you – it's not personal!
If you have any questions or would like to get involved please get in touch!
The committee
Sophie - Co-Chair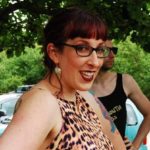 I'm Sophie, bi, 30 and I work in the Marketing Department up in Wessex House. I'm passionate about developing positive, supportive LGBT+ communities and enjoying cider on a sunny afternoon.
I also love rock n roll, dancing, feminism, eating cake – and I can't wait to meet everyone!
---
Thomas - Co-Chair and PGR Representative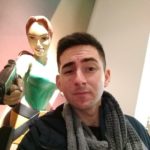 Hi everyone! I am Thomas, gay, 25. I am postgraduate student with the Department of Computer Science, but am based at RUH. Kaleidoscope has a really friendly, inclusive vibe and I am very happy to be working with Sophie and everyone else on the committee to keep that vibe going! I look forward to meeting you all at our next event. 🙂
I am also a musician, keen crocheter, and wannabe gamer (i.e. I enjoy playing games but find it difficult to find the time... though, as you can see, I did meet my favourite video game character once!)
---
Chris - Communications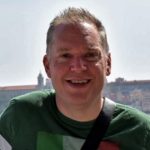 I am Chris, I'm 43 and gay and I have worked for the University for over 7 years, currently for Computing Services. I've previously been a member of the University Equality and Diversity network and I think that diversity is a very important aspect of University life for both staff and students.
I love travelling to places far and wide as I used to have a job that meant I travelled a lot across the world. I also enjoy walking my cheeky Bassett Hound called Bertie.
---
Jet - Campaigns Manager
---
Andrea - Trans Representative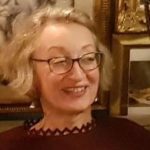 I'm Andrea and very pleased to be the T rep and play an active role on the committee.  I am the Health & Wellbeing Sector Lead for the SETsquared Partnership (part of Research and Innovation Services) based out of Carpenter House in town.  Very happy to translate when we meet!  I love live music and can often to be found in the Bell Inn in Walcot Street.  I'm looking forward to help develop a vibrant and inclusive LGBT network as well as raise awareness and understanding of the T community
---
Judith - Committee Member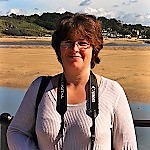 I'm Judith, I'm 40-something and a Health & Safety coordinator for Science. I am bi, have a transvestite husband and a lesbian daughter. I have worked in the university for around a year, and have already change jobs once. I feel it is really important for people to be able to be themselves, without prejudice or special treatment.
In my spare time I am a scout leader and also enjoy going to the cinema with my husband every week for 'date night'.
---