Events
We have a range of events happening throughout the year. Keep up to date with these by subscribing to our blog.
We will also share events happening in and around Bath. Let us know if you are interested, and if there are a few us going we can arrange a group event!
---
Kaleidoscope Events
Regular Lunch Meet-Up
We meet in the Claverton Rooms between 13:00 and 14:00 every 3rd Thursday of the month for coffee and a catch-up. Look out for us in the comfy chairs around the corner to the left (right around the back!) as you come in at the top of the stairs.
October 2019
Friday 04th October (Time TBD). Kaleidoscopers Go Bowling! Please let us know if you plan to attend so we can gauge numbers: lgbt-staff@bath.ac.uk
December 2019
Date and Time TBD. Kaleidoscope Christmas Meal
February 2020 - LGBT History Month
Keep an eye out for various events we will be planning during LGBT History Month.
---
LGBT+ Events in/around Bath
Nothing to see here... check back later!
---
Past Events
February 2019
HUSH – Queer Valentine's Night Out at Queenshilling (Friday 15th February. Tickets here.)
March 2019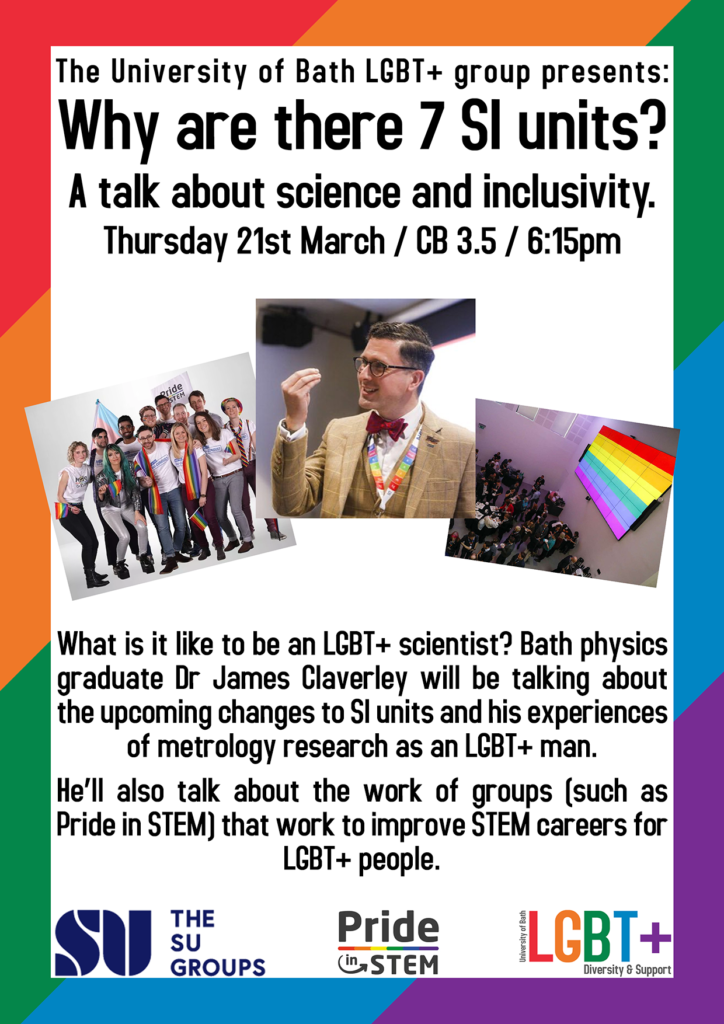 Fashion Museum trip (Sun 31 March, 2pm) – One of our members suggested a group trip to the Fashion Museum , so if you love fashion or history come along for the afternoon out with us, and join us for a drink afterwards!
Everybody's Talking About Jamie – Film Screening at The Little Theatre (14:30 on Sunday 17th March). Meet us for lunch at 12:30 in the Bath Brewhouse, or come along to the cinema at 14:30. Please let us know if you wish to join us for lunch.
May 2019
Wednesday 22nd May at 17:30-19:00 in 6E 2.7. Roundtable on intersectionality in the LGBT community, with special guests Mike and Tom. Mike and Tom are an older couple in the LGBT community, who have lived fantastic lives. Tom is now living with dementia and they are both coming on to campus to talk to us about what it's like to part of the LGBT community and living with this condition, as well as what it's like to be older members of the LGBT community. Tea and coffee will be provided, please let us know if you plan to attend so we can cater: lgbt-staff@bath.ac.uk
July 2019
Bristol Pride. (Saturday 13th July)