I am now recruiting participants to take part in the final study of my EngD research project. I will be asking people living with dementia and carers what they think about the augmented reality prompts I have tested in previous studies. More information about who can take part and what taking part will involve can be found below.
If you are eligible to take part and are interested in being a participant, please do get in touch. If you know someone who is eligible who may be interested in taking part, then please share the opportunity with them. They can also find information on Designability's website.
If you aren't eligible to take part in this study, then why not take part in my online survey? More information and the link to the survey can be found here.
---
Background
Augmented reality allows digital content to be seen on top of the real world and has the potential to build on previous work exploring how task prompting can be helpful for people living with dementia. For example, augmented reality might be able to help people to complete tasks by showing them a visual cue of how the objects need to be manipulated in order to achieve that task, like moving something from one area to another. Your participation in this study will help us understand user perceptions of the augmented reality prompts we have developed.
Who can take part?
I am recruiting pairs of participants to take part in this interview. You can take part as a pair if:
you are both at least 18 years old;
you live together at home;
one person has a diagnosis of Alzheimer's disease or vascular dementia (or mixed dementia of both) and the other person is a close family carer providing regular support.
Participants must be able to express their opinions using spoken English. Anyone taking part must also have access to a stable internet connection and a device or computer with a microphone and camera. This could be an iPad or Android tablet, or a Windows or Apple laptop or computer, for example.
You cannot take part if:
you have a visual impairment that means you are unable to easily watch videos online, because the interview involves commenting on the visual aspects of multiple videos.
you have taken part in a study related to this project before.
What does the study involve?
You will be invited to join an online video call to discuss the information sheet.  If you decide to take part, you will be asked to complete an online questionnaire in your own time before the interview. The main interview will be carried out online. You will be asked to watch a series of videos on your computer screen and to comment on what you see. The interview will take between 1.5 and 2 hours.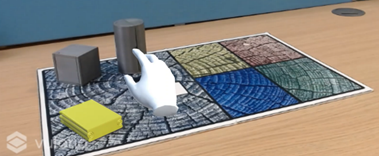 What do participants get for taking part in this study?
All participants will be sent a £20 high street shopping voucher via post as a thank you for taking part in the interview.
Exciting and interesting opportunity to be involved with research using an up-and-coming technology
Where and when will the study take place?
The interview will be carried out online. You can take part from the comfort of your own home. If you are interested in taking part, then we will arrange a date and time that suit you. You only need to attend one interview.
How to take part
If you are interested in taking part or if you have any questions, please contact me or my supervisors using the contact details below.
Name of Postgraduate Student Researcher: Thomas Williams
Phone: 01225 824107              Email: tjw44@bath.ac.uk
Name of Supervisor (University of Bath): Dr Elies Dekoninck
Phone: 01225 384029              Email: e.a.dekoninck@bath.ac.uk
Name of Supervisor (Designability): Dr Hazel Boyd
Phone: 01225 824106              Email: hazelboyd@designability.org.uk