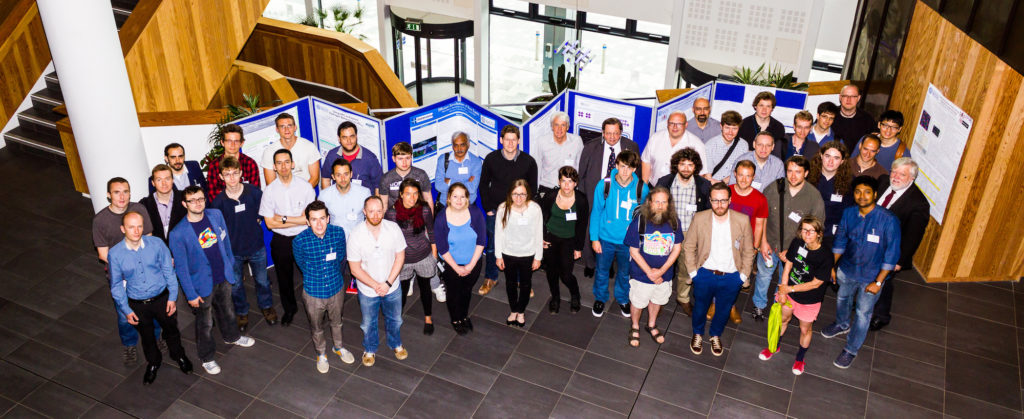 We would like to thank everyone who joined us at the 5th Annual Bath HPC Symposium yesterday. Following the trend from previous years, the event was a great success for the University.
This year represented the fifth symposium and the event was attended by over 50 participants from within the university, collaborators, as well as external partners including Intel. The schedule for the day included contributions from across the University: physics, maths, chemistry, biology; mech-eng, elec-eng and chem-eng; management and architecture. These contributions showcased the sheer variety of innovative HPC work being done across the University, covering including molecular dynamics and quantum-chemical simulations through to high level finite-element methods to solve engineering problems. The Symposium provided a great opportunity for networking and for learning about new developments in hardware, software and applications.
We would like to say a big thankyou to the contributors, attendees, keynote speakers, session chairs and ground crew, who together made this meeting a day to remember.
Also, we would like to congratulate our two prize winners, Tobias Brewer and Will Saunders, once again for their outstanding poster presentation and contributed talk.
Best wishes,
Steven, Jonathan and Roshan