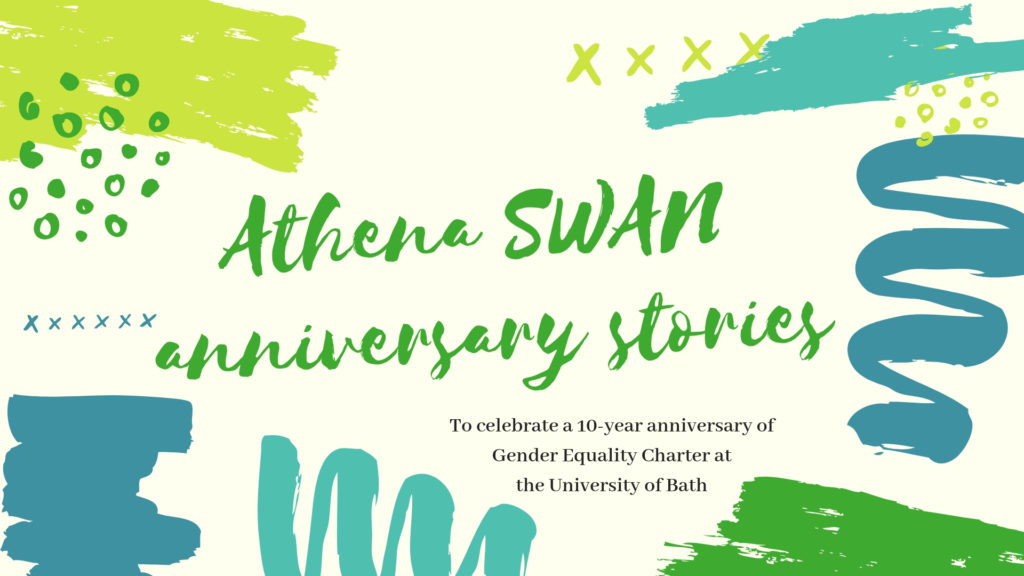 The Athena SWAN charter has evolved in the 10 years since the University first gained an Athena SWAN award. Originally the Charter aimed to address the loss of women from academic science in Universities. In 2015, the Charter expanded to consider all staff in Universities, across all disciplines and gender equality issues more broadly.
As the University prepares for its next submission at silver level in April 2021, we will be looking to work with all staff to advance gender equality and supporting an inclusive workplace culture for all.  Athena SWAN uses the terminology 'professional and support staff' and defines that as everybody in Management, Specialist and Administration (MSA), Operational and Facilities Support (OFS) and Technical and Experimental (T&E) job families.
Many Departments working on Athena SWAN silver departmental awards have already begun work to  look at 'professional and support staff' whose day to day work places them in the Department. For most Departments, this has meant technical and administrative support staff. Here, we take a look at ongoing initiatives that are aiming to address career development challenges for these staff groups.
'Professional and Support Staff' and Athena SWAN: your action
Athena SWAN now has a wider reach and includes PSS staff in creating a better work environment for everyone. We want to start the conversation and need your input to make sure we focus on the right things that will make a difference. This short survey is open for all staff, as an initial step to identifying what potential issues there are for 'professional and support staff'– it will take less than two minutes so please help us by completing it. ED&I team would like to encourage all staff not in the Education & Research job family to approach us with any comments and for this reason, we particularly look forward to their responses.
Supporting an 'all staff' culture
Two years ago the Department of Economics changed their approach to away days to foster a culture where all staff are treated as a team. " Our away days have featured fun and interactive team-building activities, such as a session with the British Bobsleigh Association on the Bath-based bobsleigh track, a sport-psychology session on effective team performance and go-karting at Castle Combe Race Track" said Dr Peter Postl, Head of Department. Dr Elnaz Bajoori (Co-Chair of the Athena SWAN Department Self-Assessment Team) added: "Department-based professional services staff are invited and encouraged to join their academic colleagues for opportunities to build strong working-relationships in a relaxed and fun environment". Rachel, who is Undergraduate Administrator in the Department said:  "I think our department away days are a really great idea.  Certainly after the go-karting last year, I felt a lot more connected to the academic staff.  I think opportunities like that help create better relationships – professionally and personally."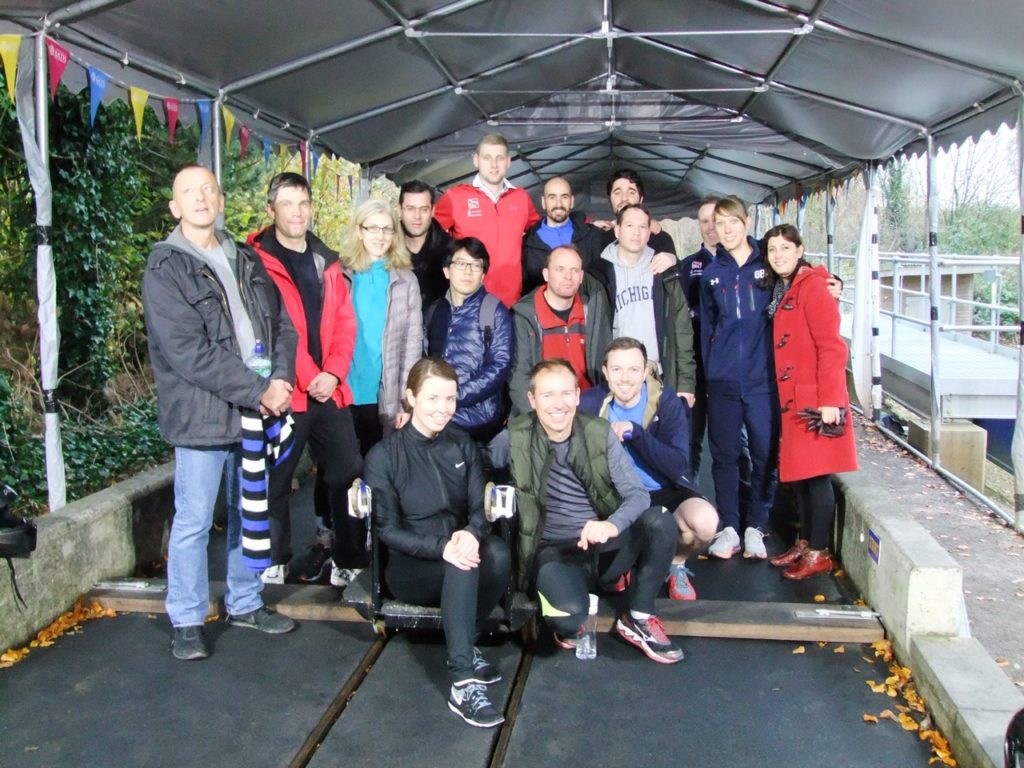 Department of Economics away day includes both academic and administrative support staff.
The School of Management have also been taking action to support an inclusive culture for all staff with a range of social activities scheduled to allow part-time staff and those with caring commitments to attend. One of the many activities organized by the School was a Mental Health Awareness Picnic. Amanda Wylie, Head of Transformation agreed that the picnic was a great chance for staff to come together as a team for a relaxed lunch outside of School and taking some time away from the office, enjoying being outside.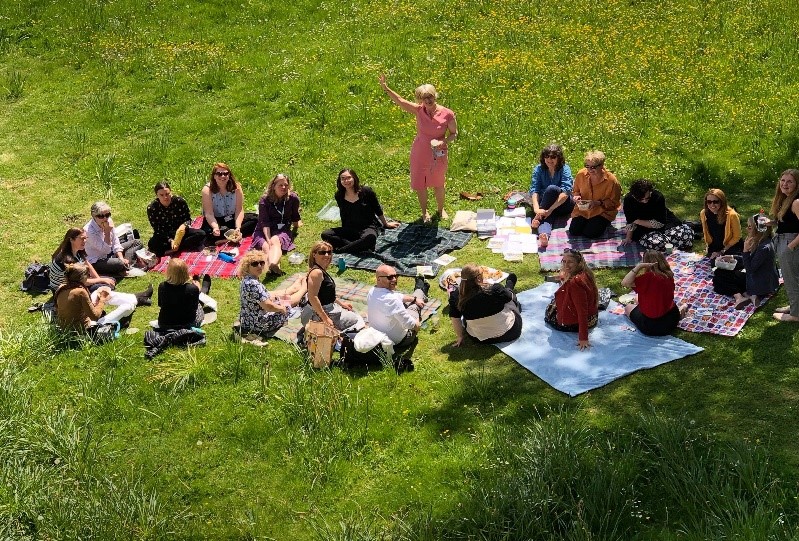 School of Management Mental Health Awareness Picnic for all staff.
In May the Faculty of Science held its first networking event focussed on technical and administrative support staff in the Faculty. Almost 100 staff attended the event organized by Amanda Harper (Director of Administration), Malcolm Holley (Director of Faculty Technical Services) and Sarah Bailey (Faculty of Science Athena SWAN Champion). The event opened with a masterclass from the Equality Diversity & Inclusion team about unconscious bias and the potential impact on an inclusive workplace culture. This was followed by coffee, cakes and networking before splitting into two groups. The technical staff learned more about the University's work on the Technician Commitment while the administrative staff focussed on personal development through effective communication and networking. "This event was the first of its kind in the Faculty and was a great opportunity for staff to meet and network with colleagues from different Departments. The feedback has been very positive and we're looking at ways to develop these sessions in future years" said Sarah Bailey. Closing the event, Nicholas Brook Faculty Dean, expressed his appreciation for the work of technical and professional services staff and added that there was a need for the academic community to recognise this and value their colleagues in support roles.
What is the Technician Commitment?
The University became a signatory to the Technician Commitment in 2018 pledging action to address the key challenges affecting its technical workforce. This includes visibility, recognition, career development and sustainability of the workforce. These themes present significant overlap with the principles of the Athena SWAN Charter.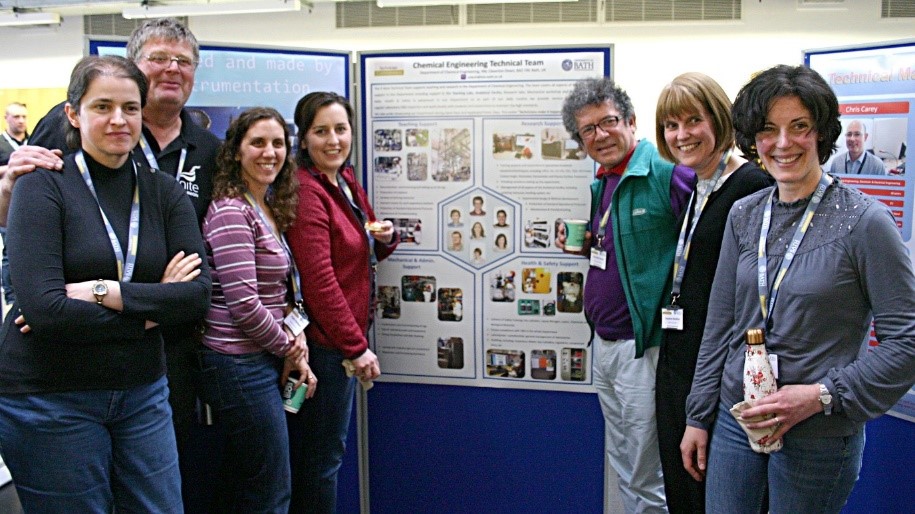 In June the University held its first internal conference for technical staff. Around 120 technicians and  colleagues from across the campus attended and there were some great conversations around how the University can move forward with the Technician Commitment agenda.
David Williams, Technical Manager, Engineering & Design Technical Services, noted: "Investing in the development of all staff groups is crucial if they are to benefit from opportunities to progress in their career. It was great to work recently with Rachael Carkett from the Centre for Learning and Teaching to encourage technicians to consider HEA Fellowship through the Bath Scheme in recognition of their teaching contribution. Around 20 technical staff attended a workshop to find out more about how they could apply for Fellowship/Associate Fellowship. Recognition of the work staff do, through professional registration and initiatives such as the Bath Scheme, is important if we are to pursue equality for all staff groups."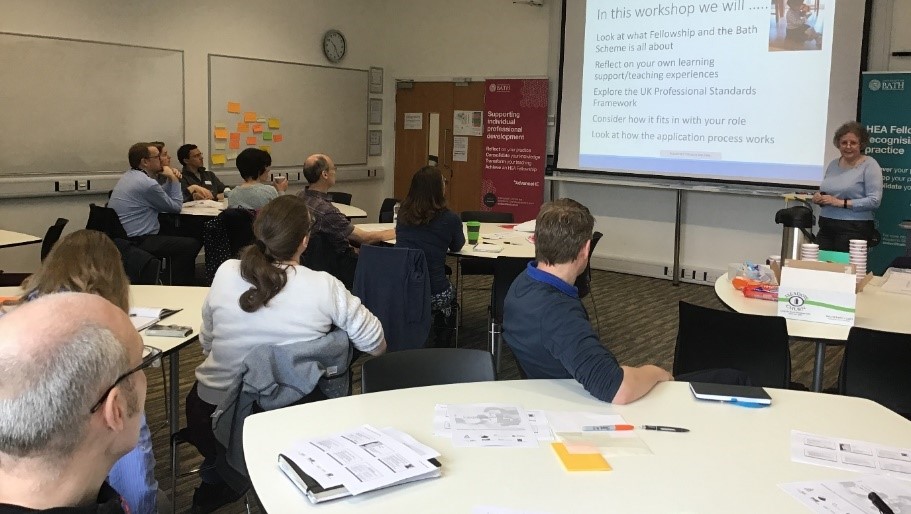 Recruiting talented technical staff with the right mix of skills can be a challenge, and this is another area where there is potential for us to combine our work on Athena SWAN and the Technician Commitment. The Mechanical Engineering Athena SWAN team (DSAT – led by Co-Chairs Richard Burke and Hamideh Khanbareh) have already been looking at how we can increase diversity within our technical team through our recruitment process and this parallels with the need to ensure the sustainability of our technical workforce as identified by the Technician Commitment.
Finally, David adds: "It is still early days for the Technician Commitment at Bath, but I'm excited to see how this, in collaboration with Athena SWAN, can drive positive change for all staff."
Aiste Senulyte, ED&I Officer at the University of Bath, and Dr Sarah Bailey, who is a Senior Lecturer in Department of Pharmacy and Pharmacology at the University of Bath, Faculty of Science Athena SWAN Champion and an active member of USAT, have brought the Athena SWAN Anniversary series project to mark a 10-year anniversary since the University achieved its first Bronze award. You can read more stories here.