We're proud to have been a Fairtrade university since 2009, and are dedicated to supporting Fairtrade products through our food, drink and retail outlets on campus.We loved celebrating all things Fairtrade during Fairtrade Fortnight 2020 - here's a round-up of the events and achievements across the University:
Monday 24 February
We kicked off proceedings with a launch stand on the Parade, where staff and students learnt more about Fairtrade, and warmed up with free Fairtrade tea, coffee and hot chocolate.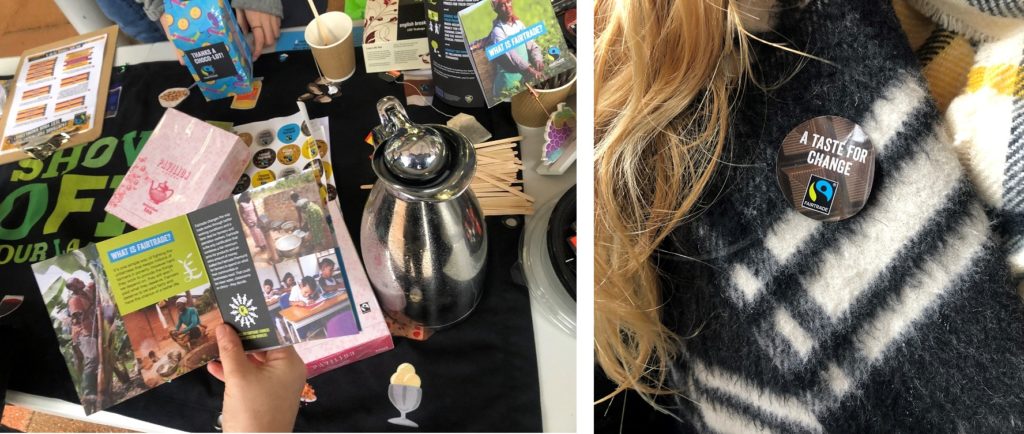 Tuesday 25 February
We tempted staff and students into our outlets by giving away free Fairtrade chocolate bars with every mocha or hot chocolate.
Our team also took the Fairtrade fun to Westwood Nursery, where we taught our youngest campus members about Fairtrade through games, stickers, activities and colouring, with a tasty chocolate fountain proving the most popular exhibit!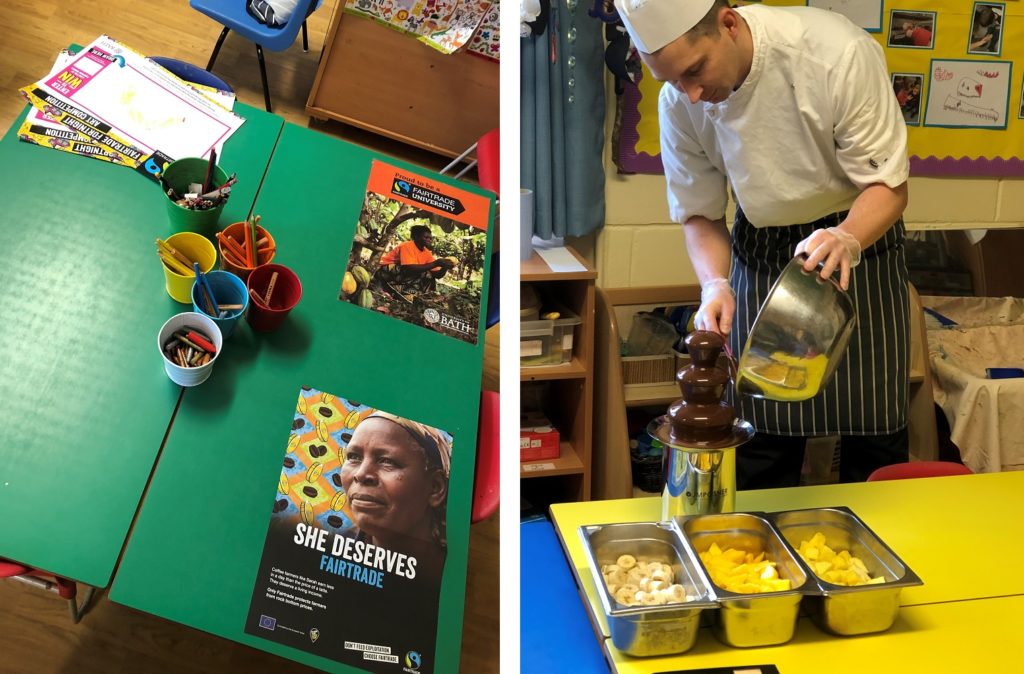 Thursday 27 February
The Patch played host to several tasty stands from our Fairtrade and sustainable suppliers, including Tony's Chocolonely, Flawsome Drinks, Essentials, Divine, Bidfood and Cotswold Fudge. Suppliers chatted with staff and students about how they develop ethical, sustainable and fairly-traded products, and raised awareness about the impact of choosing Fairtrade products.
Later, James Anderson, an executive from ethical chocolate brand Tony's Chocolonely, gave an engaging and enlightening talk on the fight against slavery in the chocolate industry. Shockingly, at least 30,000 people are victims of trafficking and are enslaved within the cocoa industry, but chocolatiers at Tony's Chocolonely are on a mission to change that by making 100% slave-free chocolate the norm. The Dutch brand is now the largest in the Netherlands, overtaking Cadbury's! Visitors to the talk enjoyed free Fairtrade hot drinks and a free Tony's Chocolonely bar, which is divided into unequal chunks to represent the inequality within the industry.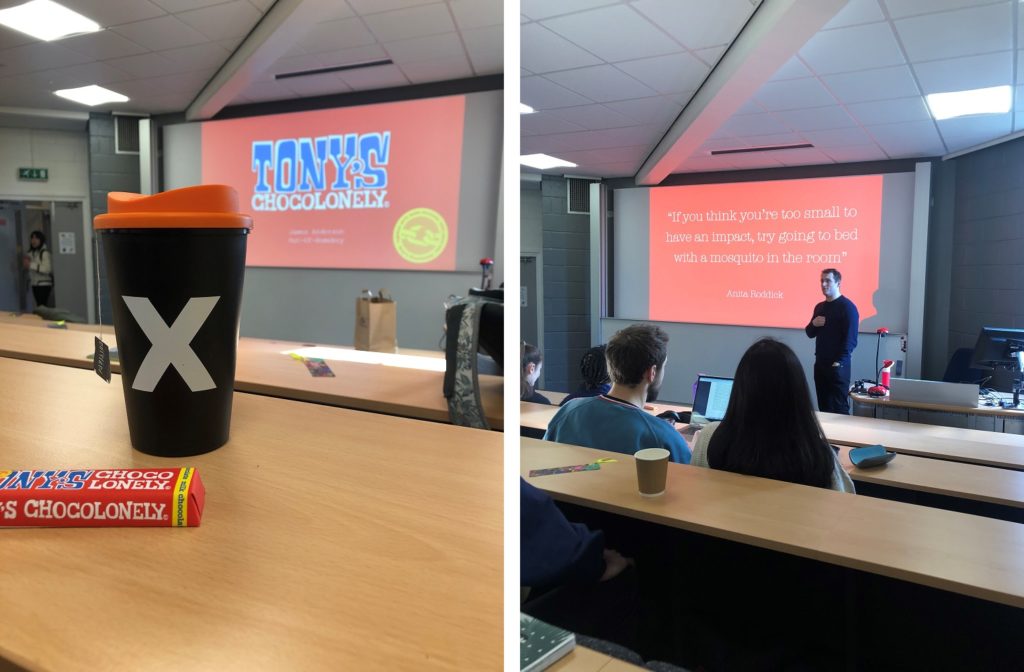 Monday 2 March
We were honoured to host Fairtrade producer Gloria María Talavera González, visiting all the way from Nicaragua. Gloria spoke to us about the difference Fairtrade has made to her life, and the importance of female empowerment and co-operative working in the coffee and cocoa industry, as well as the tangible impact that climate change is having on crop production. By setting a minimum supplier price, Fairtrade certification allows farmers to earn a stable and sustainable income for their work.
Barney Smyth, Partnership Manager at the Fairtrade Foundation gave an overview of the impact of Fairtrade as an organisation, and explained the rationale behind this year's female-focussed campaign, shining a light on the role of women in food production across the globe.
Louise Whitaker, Group Sustainability Manager at Bewley's, discussed the way in which Bewley's work with Fairtrade producers, supporting training and development opportunities and community growth, with a particular focus on the role of women in coffee-growing communities.
Visitors to the talks were greeted with free Fairtrade hot drinks and delicious homemade cakes.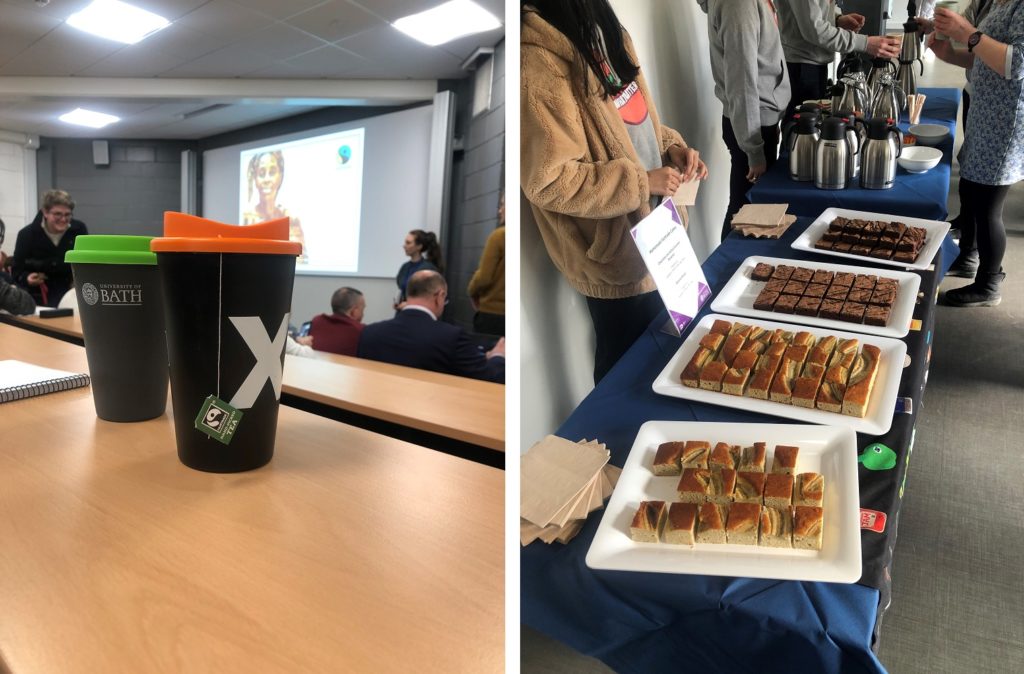 Tuesday 3 March
This series of talks, entitled 'Stories of Fairtrade', featured discussion from Claire Liboureau, Partnership Manager at Fairtrade; Gloria María Talavera González, a Fairtrade producer from Nicaragua; and Nicola Matthews, Head of Marketing at Tony's Chocolonely. The talks covered the impact of Fairtrade on crop-reliant communities, Fairtrade's She Deserves campaign, and how businesses can benefit from having a fully traceable supply chain.
Wednesday 6 March
We visited Oldfield Park Junior School, Saint Gregory's Catholic College, St John's Catholic Primary School and Prior Park College to teach pupils about the importance of Fairtrade. Pupils were encouraged to draw and colour posters from the perspective of a Fairtrade farmer, showing the difference that Fairtrade has made to their life. We were presented with some beautiful works of art, and the chosen winners were given a bundle of Fairtrade goodies.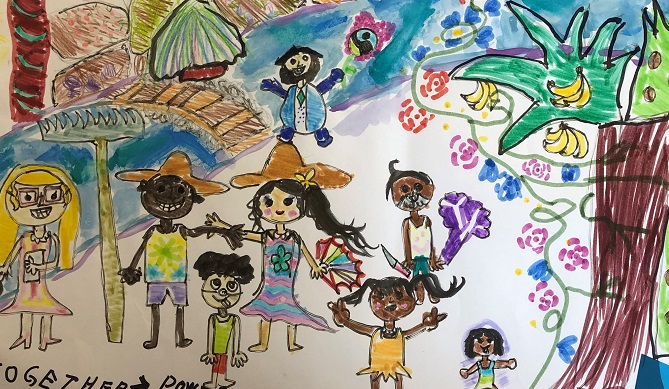 Friday 6 March
We rounded off the fortnight's acitivites by hosting a Fairtrade Freebie Challenge across University social media channels, encouraging users to answer a quick quiz question to be in with the chance of winning a hamper of Fairtrade goodies. We had a great response rate, giving us another channel through which to raise awareness of the many beneficial impacts of choosing Fairtrade products.