This post is contributed by Emma Sackville.
Our most recent public engagement experience took us to Green Man music festival to run a stall as part of Einstein's Garden. Being more of a One Direction fan who loves a cosy BnB, I was slightly apprehensive about my first ever music festival. But armed with my multi-functional headband (I went to a camping shop to buy legit equipment and came out with a headband... best purchase I made) we set off to Wales for a week of Science, music and mud.
Here are some of the things I learnt from our Green Man experience:
1. It rains a lot in Wales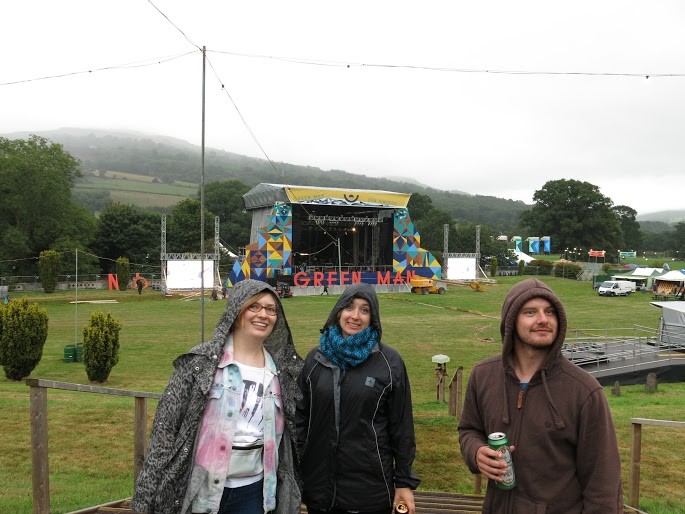 As a wise Welsh person said to us 'If you can't see the mountains it's raining. And if you can it's about to start'.
2. Going early means you can get really cool pictures


3. And do things like this…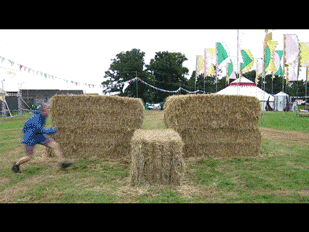 4. Baroque-pop and alternative-folk are all legitimate music genres and are, to be fair, quite good. Still looking for the gypsy folk electro swing though.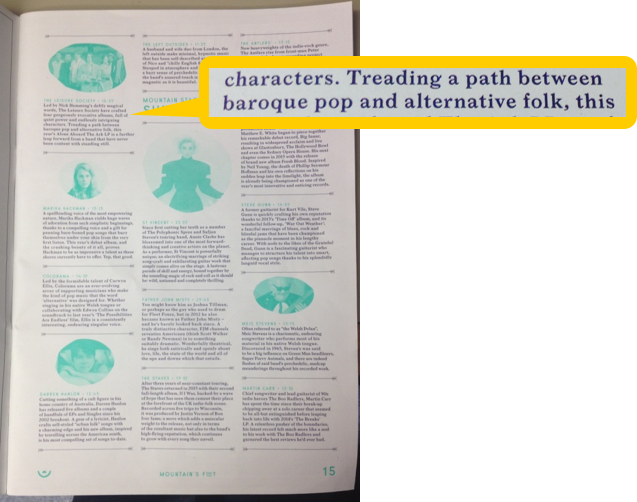 Eat your heart out 1D
5. But Green Man isn't just about the music...

We were part of Einstein's Garden, a whole area dedicated to Science. As well as a range of stalls there was a stage powered by solar panels where Science Celidh did their thing and a tent powered by a fuel cell with science shows (including the Science of Star Wars).
6. Teal is a great colour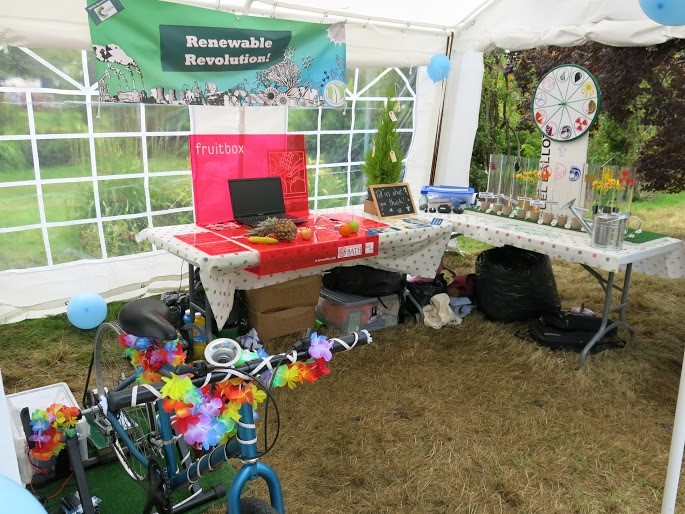 OK... we already knew that but that was a poor segue to show what we brought with us.
Our stall was called Renewable Revolution so we had three activities to show areas where we can use renewables. The Bubble Bike was to show renewable energy storage, with the FruitBox you could play Pacman using fruit as a control (e.g. touch the pineapple to turn left) to show renewable materials and the Fuel Ballot was a voting system for people to chose the renewable energy source they thought had the most potential.
7. Bath Spa students are great at designing stuff!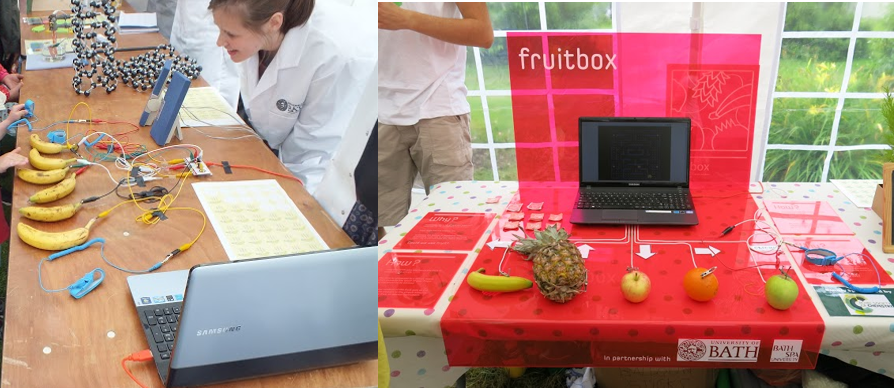 We developed two out of the three activities with Graphic Communication students from Bath Spa. The demos they developed looked really professional, especially compared to our slightly rough initial layout!
8. Charging laptops by pedalling a bike is tricky
As we couldn't have any central power sockets we had to charge the laptop batteries on the bike, which was harder than we imagined when we were planning.
9. You can spend hours making an exhibit and all the kids want to do is honk the bike horn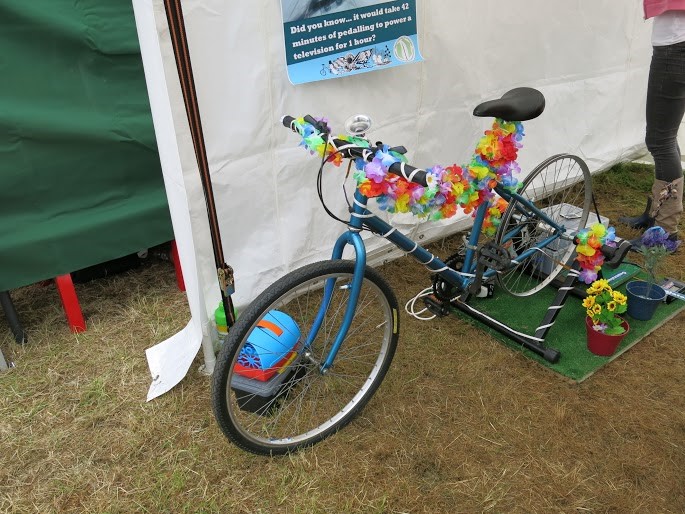 "Can I blow the horn again please?" happened a lot.
10. People don't always get puns - IT'S A CHEMISTREEEE, like chemistry but with a tree! Get it?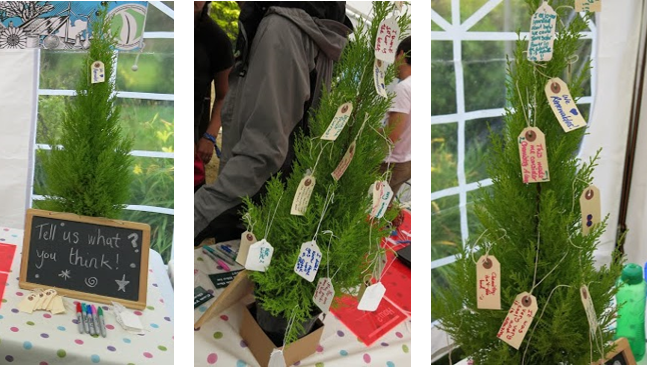 For our evaluation we used a real tree for people to hang comments on. Apparently the ChemisTREE thing wasn't as obvious as we thought.
11. Don't ask little children insightful questions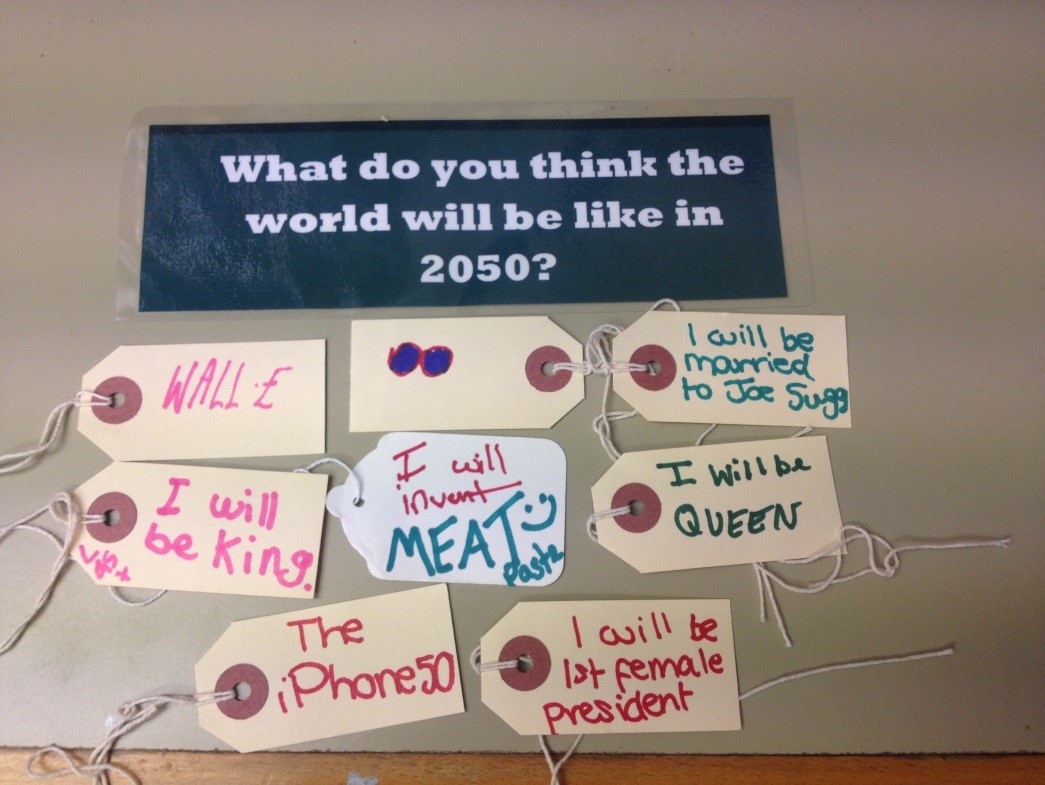 We thought we could guide their comments by leaving some helpful questions. I'm not even sure who Joe Sugg is…
12. Although as well as the stupid comments we did get some lovely ones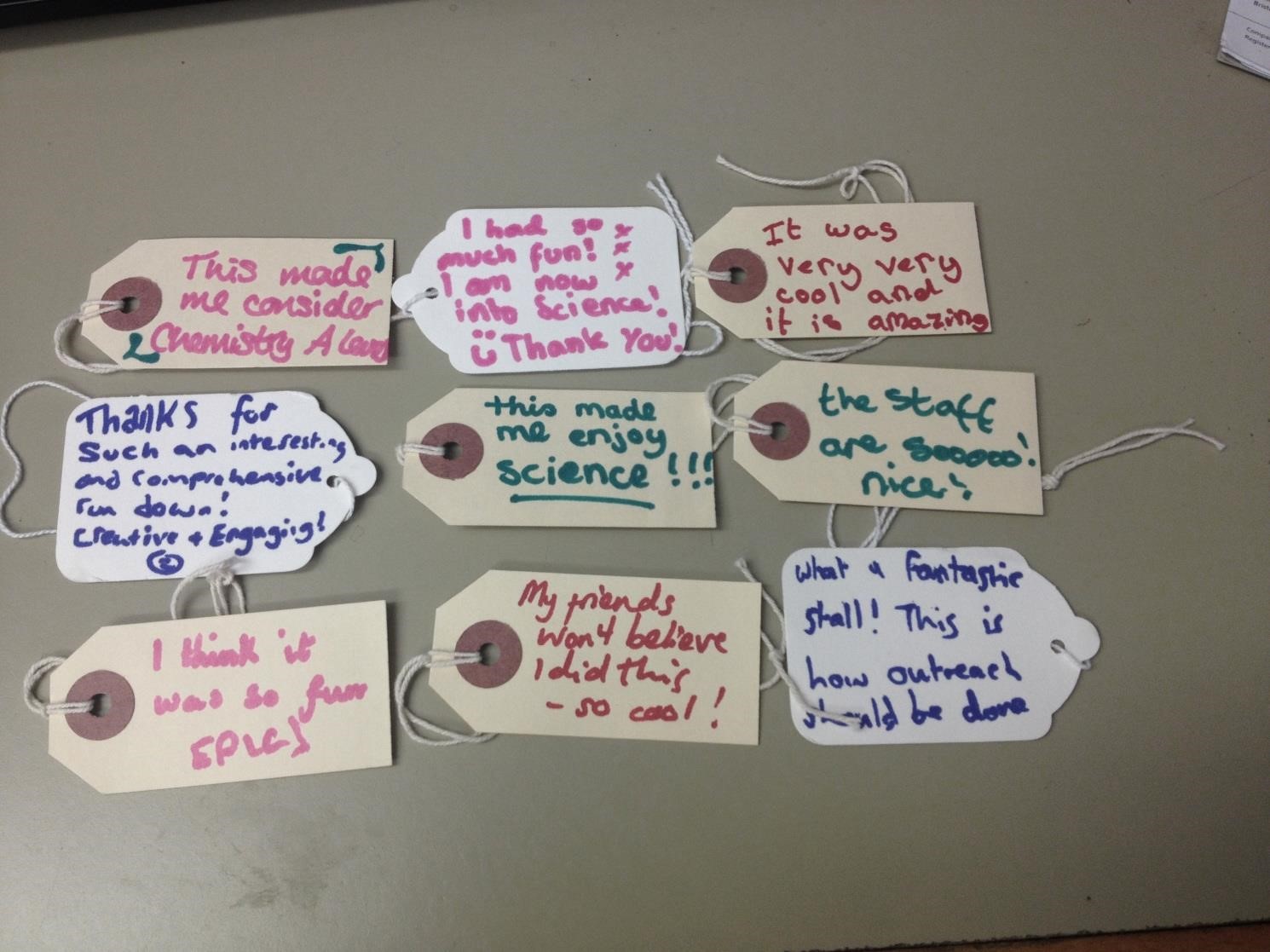 (Look at the real handwriting – we didn't just make them up!)
13. There will be times when you're really busy...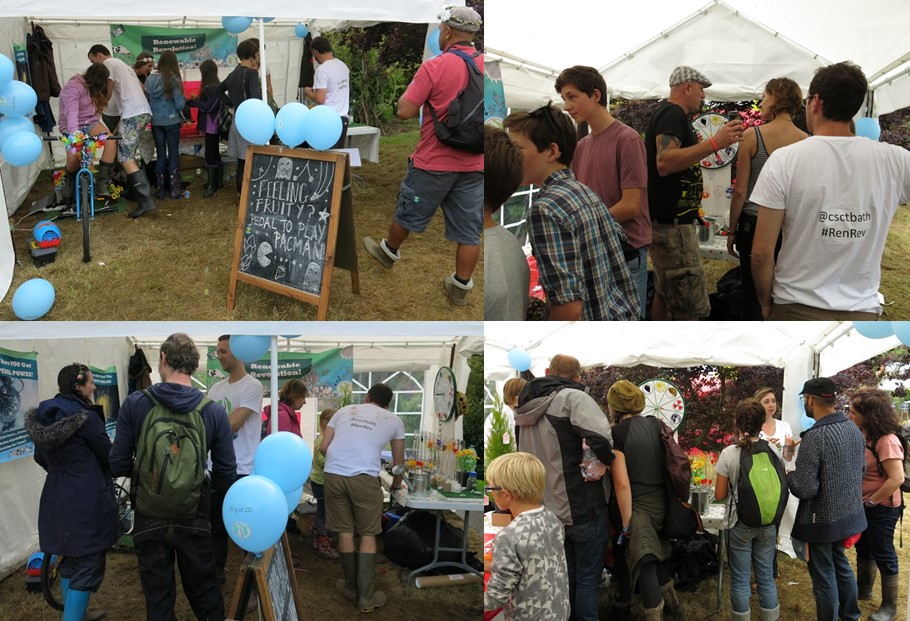 14. And times when you have nothing to do…


15. Small children love to chant transesterification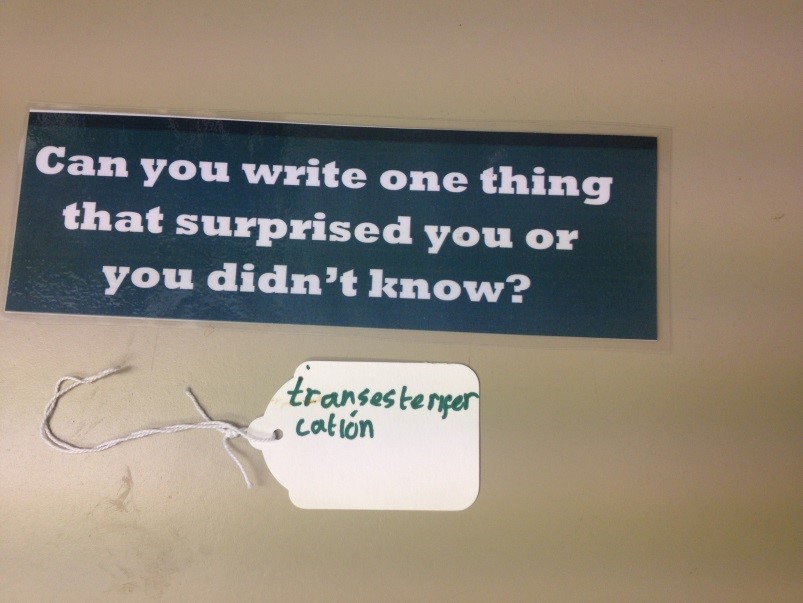 Jon's indomitable enthusiasm had him explaining transesterification to a bunch of 10-year olds. Obviously he got them to chant it.
16. Don't make t-shirts with a # on when no one has internet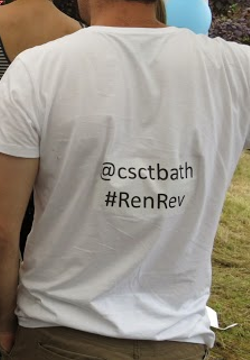 With hindsight this was maybe a bit optimistic?
17. Camping/music festivals are actually pretty fun.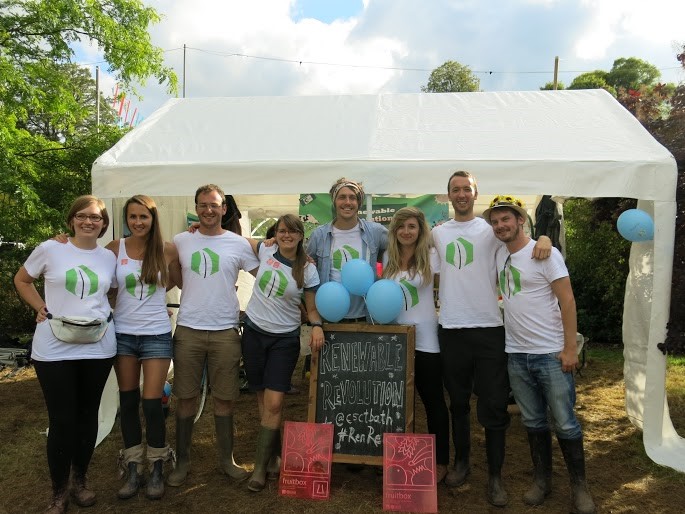 Assuming you can drive your extremely heavy palace sized tent to where you're camping, bring a pillow and extra blanket, and you don't have to pay to attend them.
Just kidding! Anyone for Glastonbury?!
We'd like to thank the RSC Outreach fund again for their support in taking the Renewable Revolution stall to Einstein's Garden.
Emma is working towards her PhD on "Molecularly defined electro-catalysts for energy conversion and biomass valorisation" with Dr Uli Hintermair and Professor Frank Marken.