Author: Isabel Hurst
Even if this is your first graduation, or your third graduation, the run-up to it is filled with excitement and anticipation. Students will be returning from far and wide to celebrate the end of their time at the University of Bath.
This year it is in the beautiful Assembly Rooms, in the heart of Bath, a historic location that has been around since 1771 when it was completed. As it is part of the National Trust, it has been preserved well and when you walk in it feels like you have gone back to Georgian Society.
What to expect on the day?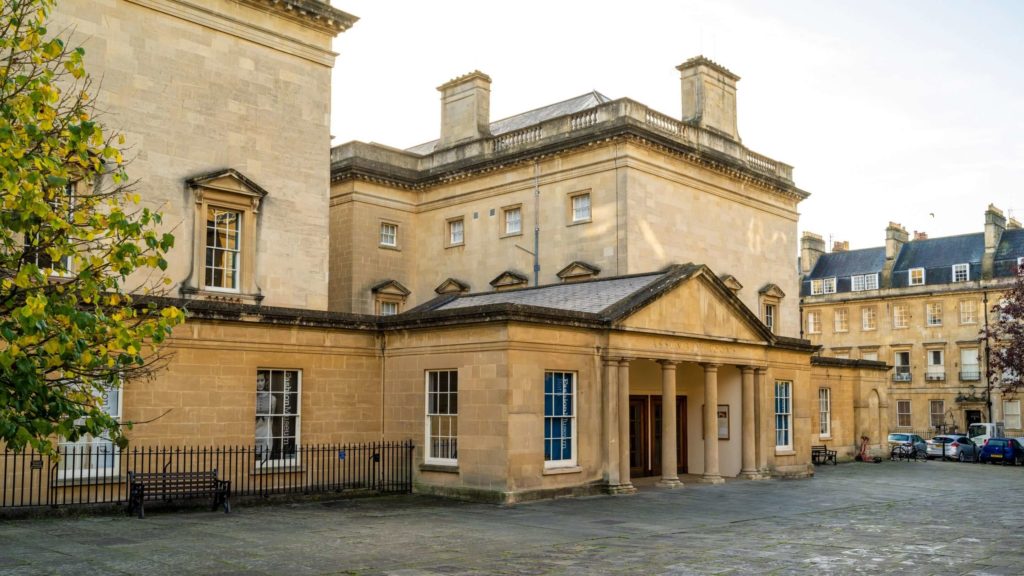 Make sure you know the time of your graduation! I would advise you to get there an hour before your graduation starts, so you have plenty of time to register while your friends and family get a good seat inside. Mine is at 10am, so there is an earlier start for my family than they wanted. Gown collection and professional photos start at 8am (you can collect later in the day if you wish), and then I am going to encourage my family to arrive around 9am at the Assembly Rooms so they can get a seat close to the front, and so my Grandad can see the stage… Make sure you have your QR code and your guests' QR codes easily to hand so everyone can get in!
The actual graduation ceremony is around one and a half hours long, with some speeches, and all the graduates crossing the stage one at a time (don't worry it doesn't last long!). All you need to do is tip your hat and then pause for a photo. Be ready to do a lot of clapping to congratulate everyone on their degree!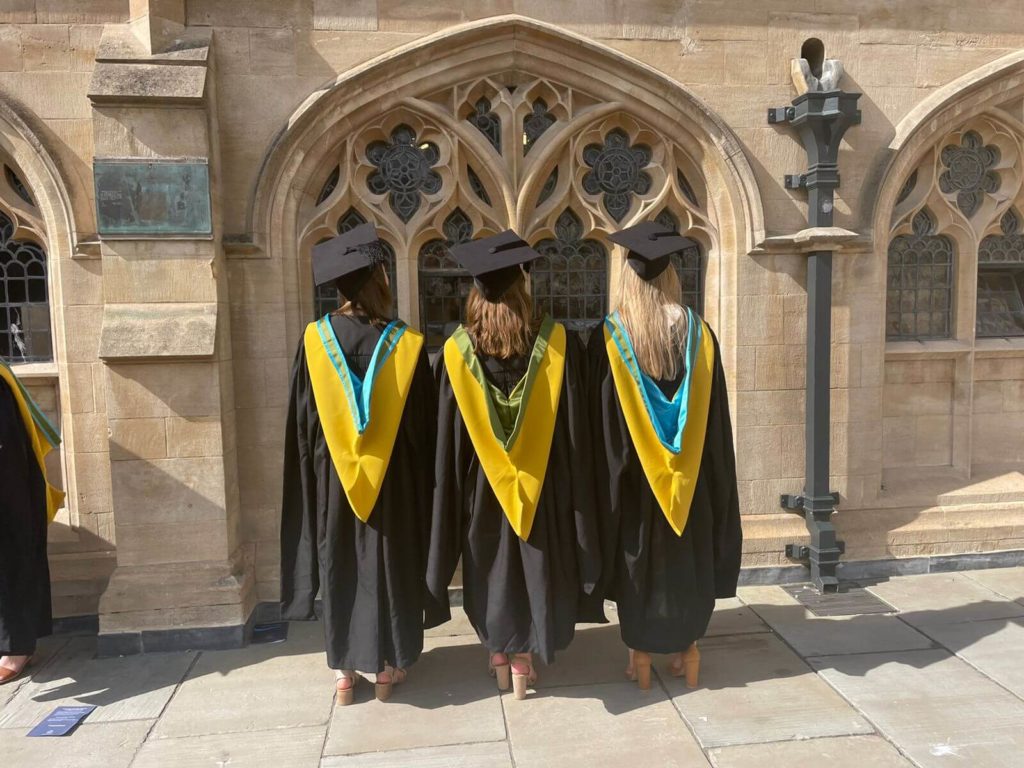 Once the ceremony is over, it is time to take some photos with your coursemates, friends, and family. Personally, I have a few locations in mind for these photos, including the iconic Royal Crescent. Unfortunately, there is a 50% chance of rain on the day of my graduation, so fingers crossed there will be a break in the clouds. Places I would suggest visiting for some photos and reminiscing memories of your time in Bath are the Royal Crescent, Parade Gardens, Bath Abbey, Pulteney Weir, the Circus, Alexandra Park, the entrance to the university, the stairs up to Parade and finally, the lake on campus!
After the ceremonies, some people book a lunch or dinner with their family or friends on the day to continue the celebrations! Make sure to book, as on the day you might struggle to get a table, especially as there will be a lot of other new graduates celebrating. Top choices many of my friends have booked include the Ivy, Bosco, Miller and Carter, Graze, Dough and more. There are so many restaurants around, you will not be disappointed. For my undergraduate degree celebrations, my family and I went to Joya, a lovely independent and family-run steak and Italian restaurant!
The day of your graduation should be a day of celebration, so do not worry if you haven't thought about all these things! This blog is here to help give you an idea of what to expect on the day, and so you know what you could do whilst being back in Bath for a day (or two).
If you have any more questions about Winter Graduations, email graduation@bath.ac.uk or you can message me on the UniBuddy site (https://www.bath.ac.uk/support/chat-with-our-students/ search Postgraduate, MSc Environmental Engineering to find me - Izzie!).
Congratulations on graduating!
Izzie