We continue the LGBT+ History month celebrations with another chapter in the Queeroes series.
Civil activism is often engaged through various means of action.  Whether that's sit-ins, marches or violence, todays activist took a different approach on this, though she was involved with a number of protest marches herself.  As the matriarch of the LGBT civil rights movement, civil rights campaigner, public educator and fellow bibliophile, Barbara Gittings chose conversation over aggression.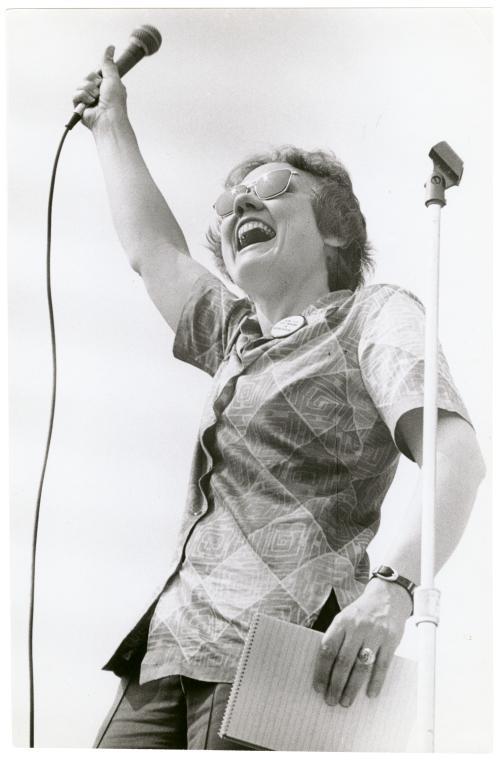 Gittings was born mid-summer in 1932 in Vienna Austria and her family returned to America following the outbreak of WWII.  A devout Catholic, Barbara was aware of her attraction to girls but did not know what it meant until a teacher told her.  It would not be until her time at Northwestern University that she would begin to question her sexuality.
During this time, through common misconception of the time, Gittings would try and seek out a cure but was unable to obtain the resources to do so.  As we learnt from Michael Schofield, there wasn't much literature around the topic that wasn't medical and didn't describe same-sex attraction as an abhorrent act.  Her fervent research would lead to her failing university and returning home in mystery.
With no one to talk to and her family unaware of the reasons behind her abrupt ending with academia, Gittings was left to hide her sexuality and continue her research in private.  Her previous research attempts were more accessible thanks to the university libraries, despite what she found came under 'sexual perversion' and 'sexual aberration' in 'abnormal psychology' books.  Though she would not consider these resources great, back home in her small town the resources were much more meagre.  So she turned to general literature.
Gittings would move to Philadelphia at the age of 18 and would regularly travel to New York to engage with the LGBT scene.  While there she would come across the various people and cultures but would never quite fit in with any of them.  She would continue collecting books on homosexuality as an alternative to the scene.
In 1956, following a trip to California, Gittings became involved with the Daughters of Bilitis (DOB), a lesbian civil and political rights group.  The DOB was a safe space for women who didn't feel safe with lesbian bars, due to police harassment, and who were afraid to come out publicly.  Two years later, Gittings would initiate and become president of the New York City chapter for 3-years.  She would meet her life-long partner Kay Lahusen during this time.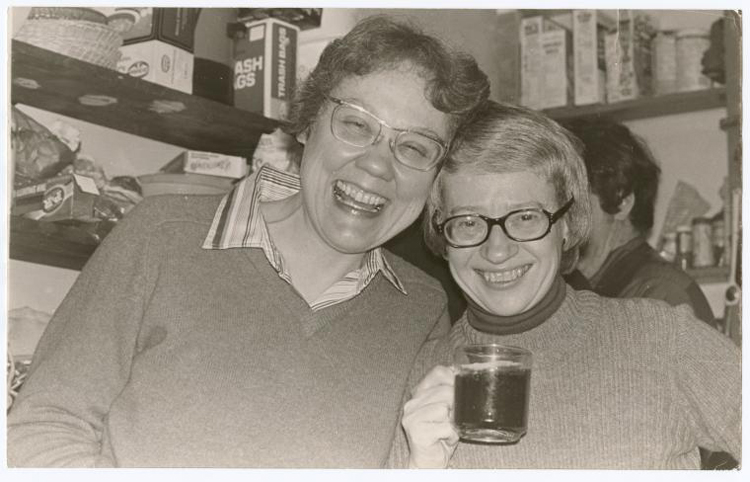 During her time in the DOB, Gittings would become editor of The Ladder, the DOB's magazine.  Originally, the magazine was created for sharing soft thoughts and opinions around the lesbian lifestyle, lesbian literature, poetry, meetings updates, and such like.  After Gittings took over as editor the tone of the magazine changed with a more political edge.  She found that the magazine had great potential to educate and charge conversation and influence women across the country to make change happen for homosexuals everywhere.  This would spark Gittings own political activist insider her and draw her attention to civil rights action.
In 1965, Gittings was involved in the first gay picket lines in both Washington DC and Philadelphia in protest of the governments discrimination policy towards homosexuals.  As we learnt from Bayard Rustin, LGBT+ people could be dismissed from many places of work, especially in government roles, because they were not heterosexual.  Gittings attempts to educate people through printed resources was met with both ignorant surprise about the reality for LGBT workers and uncaring disgust.  But this would not deter Gittings on educating people more widely.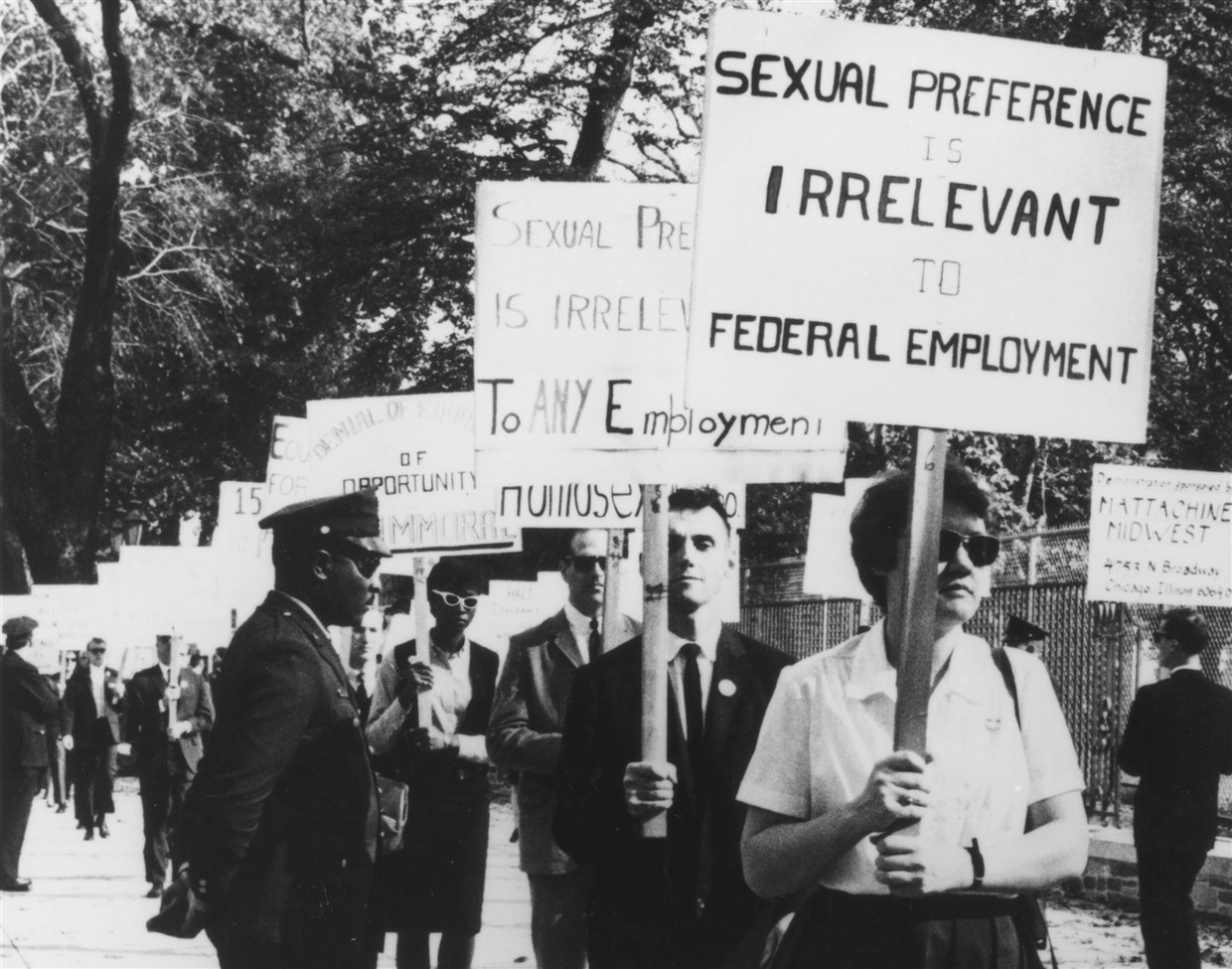 Two years later, Gittings, along with fellow civil rights activist Frank Kameny, would co-counsel in a hearing with the Department of Defence to discuss the security clearance process for federal civilian and contractor employees.  Their involvement would lead to the removal of a conversion therapist from their list of "experts" and, in later years, a report found that problems in relation to sexual orientation were not really an issue and the realisation that sexual orientation and espionage were simply a myth.  This was a triumph for LGBT+ people in US government workplaces.
As has been established by now, Gittings was an avid bibliophile.  She would search high and low and everywhere in between in search of LGBT+ textbooks, literature, periodicals, studies, reports and so on about good, happy, healthy homosexuals.  She maintained a close eye on newly published material and would seek feel content with what she found when it resonated with her at last.  Now her mission was get this representation into libraries.
Gittings joined the American Library Association (ALA) for which she would serve 15 years as head of the Gay Task Force.  While staffing a same-sex kissing booth at a national convention for the ALA, Gittings created media buzz and attention for publicly kissing a woman on camera.  Her reason for doing so was simply because nobody else was.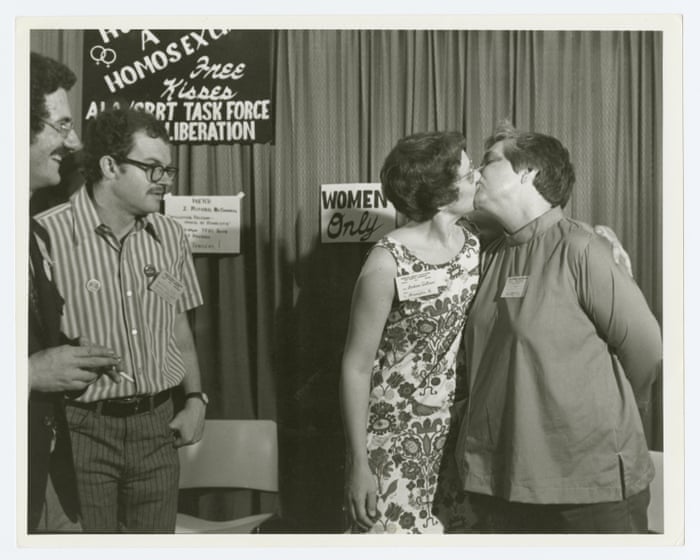 In the 1970s, Gittings and Kameny would take on the American Psychiatric Association with a public discussion.  Her partner, Kay, would question the validity of the event given that it was panelled by  gay people and psychiatrists without there being someone who was both.  Gittings agreed and through a difficult search found someone who, under promise of total anonymity, would panel the event as both gay and a psychiatrist.
This brave man would later come to light as John E. Fryer and little did he or Gittings know that his speech would be a ground-breaking moment in LGBT+ history.  His speech would address how a number of gay psychiatrists had hidden their sexuality from fellow psychiatrists and fellow homosexuals due to fear; for neither were happy with the other.  He affirmed that gay people were functioning in society as well as heterosexuals and that there was no deviancy in their sexuality.  In 1973, one year after the discussion event, homosexuality was removed as a mental disorder from the Diagnostic and Statistical Manual.  In short, LGBT+ people were considered sane, upstanding citizens.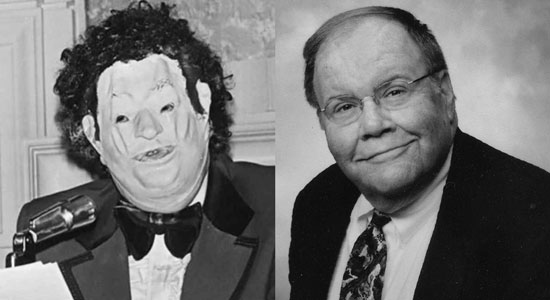 For the rest of her life, Gittings would be involved with numerous LGBT+ efforts to maximise visibility in libraries, printed publications and other forms of media.  She would support the founding of numerous LGBT+ organisations and activist groups across America and would influence social and political change for good.
In 1999, Gittings would summarise her career as follows:
"As a teenager, I had to struggle alone to learn about myself and what it meant to be gay. Now for 48 years I've had the satisfaction of working with other gay people all across the country to get the bigots off our backs, to oil the closet door hinges, to change prejudiced hearts and minds, and to show that gay love is good for us and for the rest of the world too. It's hard work — but it's vital, and it's gratifying, and it's often fun!"
In February 2007, Barbara Gittings died of breast cancer and was survived by her partner Kay.  Countless articles collected and used by Gittings in her efforts for LGBT+ equality are archived and displayed in libraries, museums and universities across America.  She regularly makes it onto the top list of LGBT+ heroes, like this, and later this year the work of Gittings and others around LGBT+ psychology will be showcased in the documentary CURED.  Her impact has left a lasting legacy and I, like many others, am proud to call her mother.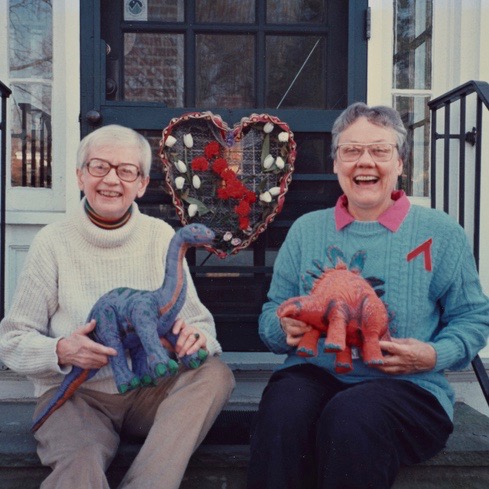 Being LGBT+ means you have to be thankful for what you currently have.  As a community, we have had to fight some of the hardest battles in order to be accepted and free in society.  That being said we still have a journey ahead of us for total equality.  For more of Gittings work and to continue her legacy check out these resources:
Books

Barbara Gittings: Gay Pioneer by Tracy Baim
Before Stonewall: Activists for Gay and Lesbian Rights in Historical Context by Vern L Bullough

Podcast
Interviews