Date: Tuesday 17 November 2015
Time: 6.15pm - 7.45pm
Venue: CB 5.13
There are a few spaces reserved on the door, so please turn up if you would like to attend.
Whether marketing new products, showing customers behind-the-scenes to build trust, or keeping your workforce informed, blogging is a mainstay of corporate communications. While anyone can start a blog, not everyone can make a success of it, and blogging skills are a much sought after commodity by employers.
In this session, the different uses of blogging in a corporate context will be explored and some best practice tips for blogging success will be shared using real-world examples of what works. Subjects will include content design, editing, engaging with audiences, and evaluation. This session is about communication principles, platforms and skills needed by everyone from technologists to generalists. These are timeless ways of thinking about communication with everyday applications.
At the end of this session, participants will be able to identify different types of blogging used in a corporate communications context, understand the skills required to manage a blog, and set objectives for an effective corporate blog.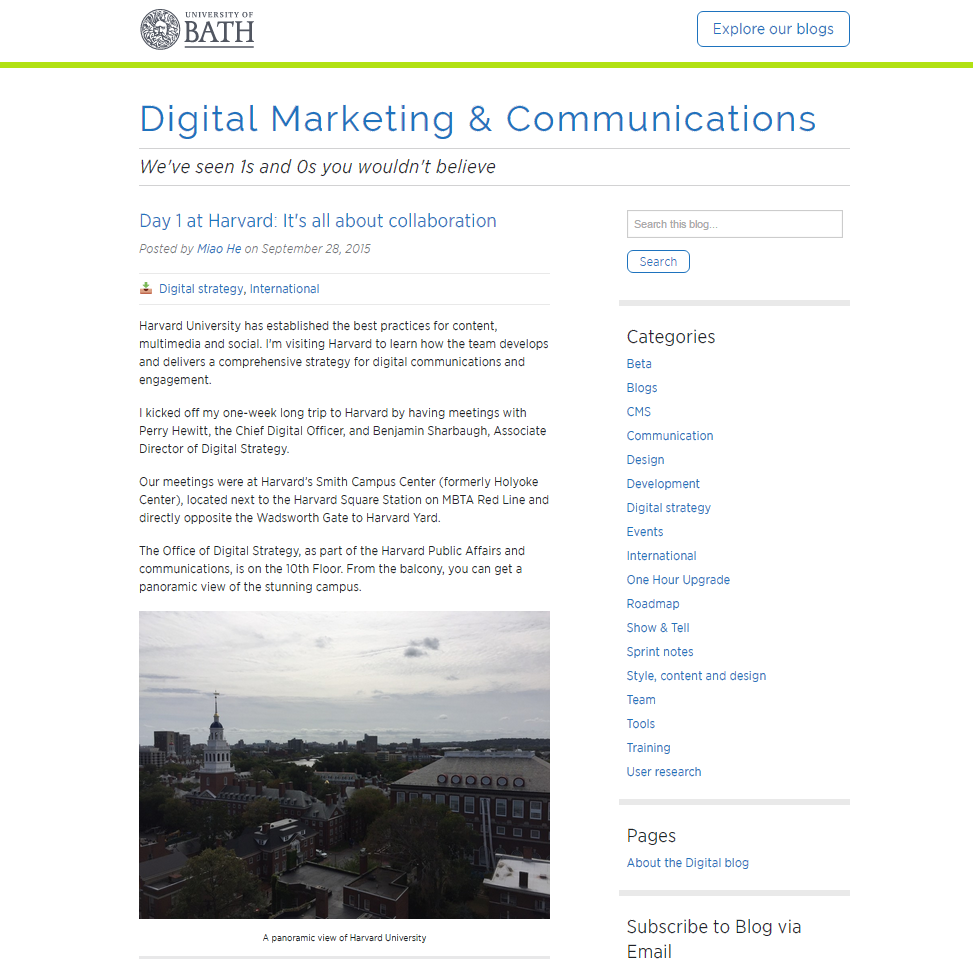 Ross Ferguson is currently Head of Digital for the University of Bath, and formerly Product Manager for the Foreign & Commonwealth blog platform and author of blogging and social media guidance for UK Civil Service.