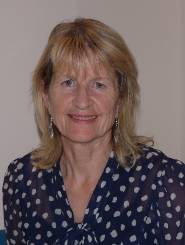 Christine Gibbons (BPharm Pharmacy 1978) is the Convocation Representative to University Council, elected by the alumni community to represent graduates. She's kindly agreed to blog for us – here's her first bulletin from the Council meeting in May 2017.
May's Council meeting covered a range of topics.
League Table success
I was delighted to hear how well our university is performing in the League Tables.
We have been ranked 5th in the Guardian University Guide (up from 10th last year). Subjects in the top 10 include Psychology, Architecture, Business & Management Studies, Social Policy, all engineering subjects, Sociology, Sports Science, Social Work and Economics.
We're 11th out of 129 UK universities in the Complete University Guide 2018, and we remain the top ranked university in South West. Bath also performed well again in the subject tables, with 19 of its disciplines ranked in the top 10 in the UK.
According to the QS World University rankings, six of our subjects are in the world's top 100 – Architecture and the Built Environment, Pharmacy & Pharmacology, Social Policy, Business & Management Studies, Development Studies and sports-related subjects.
It fills me with immense pride to see the great strides Bath continues to make, at home and overseas. I hope you share this feeling too!
New University buildings
Those of you who, like me, returned to Bath in May for the brilliant University Festival and 50th Reunion, will undoubtedly have spotted the many cranes and diggers dotted around campus.
Along with ongoing construction work for the Milner Centre for Evolution, foundations are being dug for the new Polden Residences (our purpose built postgraduate accommodation). The University is also upgrading other accommodation blocks to ensure students continue to enjoy a high standard of accommodation.
Architects have also been chosen to design the new School of Management building, at the East end of campus….exciting times ahead!
And beyond campus, for those of you who remember the police station in Manvers Street, it's now reopened as the Virgil Building. Purchased by the University and refurbished to provide excellent study facilities for students, it's very impressive and is already well used, as I saw when I visited.
The Higher Education and Research bill
This became an Act in April 2017, which will mean changes to regulation and funding.
There will be a new regulator and funding council for universities – the Office for Students (OfS). This will have statutory responsibility for quality and standards, approving new entrants to the sector and also awarding university title and degrees.
The OfS will make arrangements for assessing the quality of teaching through the Teaching Excellence Framework (TEF) and, after 2020, tuition fees may be linked to results in TEF.
Universities will be required to publish information on the fairness of their admissions and also information that could be considered 'helpful to international students'. OfS will also have powers in relation to monitoring the financial sustainability of providers.
The seven research councils, Innovate UK and the research functions of HEFCE will be brought under UK Research and Innovation (UKRI). A new body, Research England, will be responsible for quality-related research funding.
And finally…
The University has made a significant addition to its senior management team by appointing our Dean of the School of Management, Professor Veronica Hope Hailey, as Vice-President.
Professor Hope-Hailey will have responsibility for championing and enhancing the University's engagement with large scale organisations and corporations, both private and public. She will focus on identifying and creating opportunities to deepen our existing relationships and develop new partnerships nationally and internationally.