This month sees the premiere of two new pieces, created through collaboration between scientists at the Universities of Bath and Bristol, and composers from the South West. These compositions were brought about by a new project, lab notes, which convenes science and music collaborative partnerships, bringing together research scientists and composers to develop new creative work.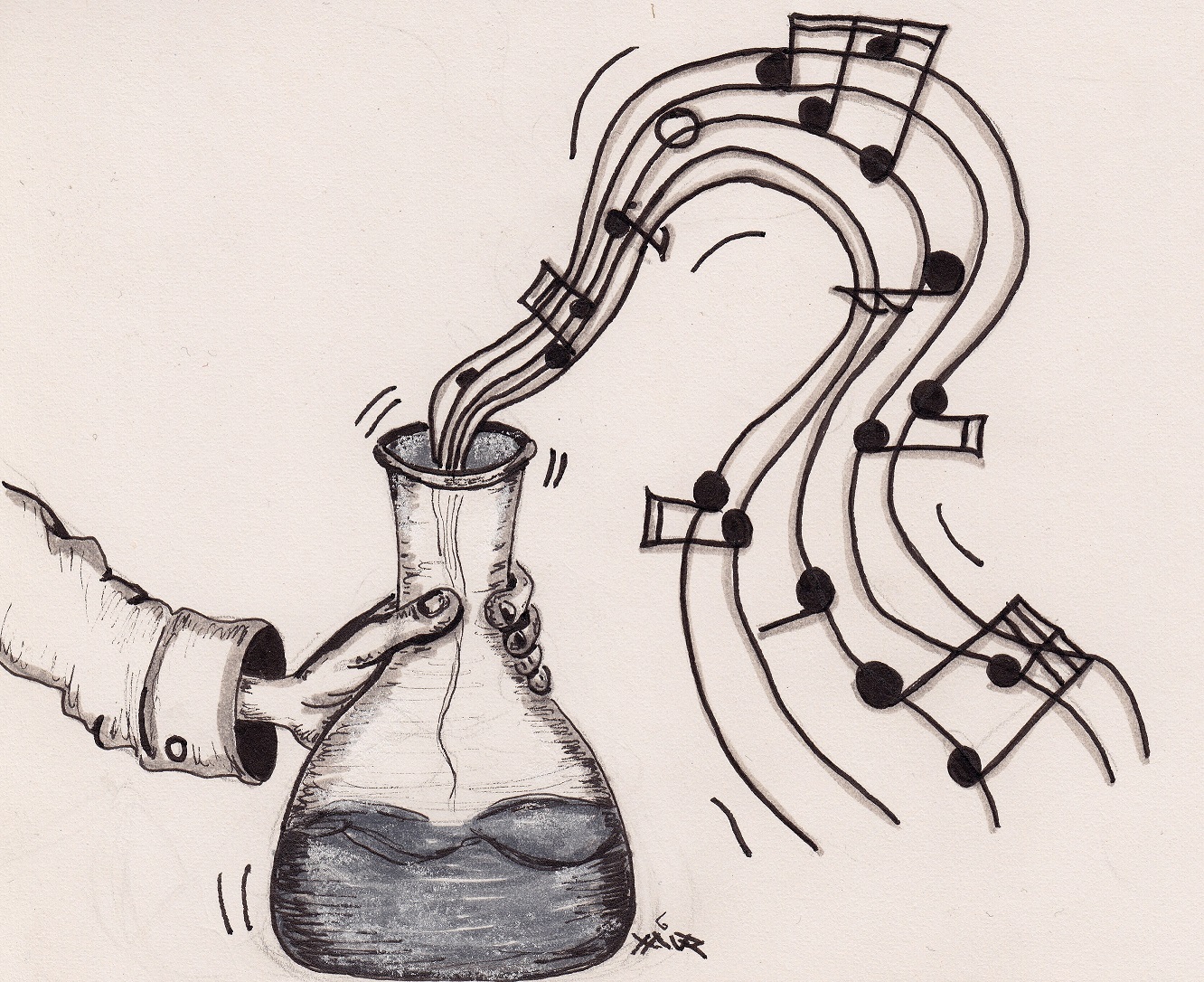 On May 31st, experimental group Set Ensemble will perform the new compositions in the atmospheric surroundings of the old crypt at St George's in Bristol. James Saunders (Bath Spa University) has been working with chemical engineers Mirella Di Lorenzo and Jon Chouler from University of Bath to explore the processes found in microbial fuel cells, devices that generate electricity from any sort of domestic, industrial or agricultural wastewater through the action of 'electrical' bacteria. James's piece, titled different water environments, models this process of electricity generation through the players' response to the sonic characteristics of waste audio, balancing their sound production against changes in quality of a shortwave radio signal
Dominic Lash has collaborated with biogeochemist Kate Hendry from University of Bristol to make a piece that engages with palaeoclimate methodology, which uses indirect chemical records to understand the links between past oceans and climate. Dominic's piece explores the idea of indirect interpretation of data by having the musicians attempt to duplicate each other's activity in various ways, "sampling" each other through various "filters". But any musical "output" might serve as "input" for another player, and so the plot thickens...
The event will include performances of both pieces, prefaced by a short talk by each of the scientists. Doors open at 5.30pm for a 6pm start, tickets are £3 on the door.  The evening is sponsored by the South West Crucible.
More information about the musical collaboration on microbial fuel cells.