In June, Dr Peter Sloan, Department of Physics, received an award from the Teaching Development Fund (TDF) for his project: Transforming teaching labs with physical-computing to control, measure, analyse. The project aims, in the first instance, to embed computing into the regular UG physics teaching laboratories by integrating existing teaching experiments with new Arduino microprocessors, by developing student-centric teaching resources, and case studies of what students can do given the time, tools and freedom. The project's longer-term aim is to share this approach with other departments with formal teaching experimental laboratories across the University, from Chemistry to Computer Science.
Earlier this month, Dr Sloan and the two students who have been working on the project over the summer, Lowri Roberts and Rishab Gupta, invited colleagues to share their progress.
Lowri Roberts, BSc (Hons) Physics with Astrophysics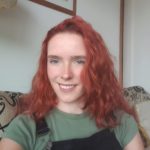 After not being able to properly get my teeth into coding an Arduino in the Maker Club in my first year due to COVID, the first week playing about in an empty lab with a beginner kit for an Arduino and Raspberry Pi 3B was bliss. Rishab, the other successful student candidate, and I started building little projects from the kits like a flashing light and then developing them further to make, for instance, a counter.  We then got handed even more exciting components, such as sensors.  This was the point I really saw a useful implementation of physical computing in the project. In my second year, my project was to calculate the gravitational acceleration, and I instantly could see how to improve these with the use of an Arduino.
Whilst trying to integrate physical computing into the Department of Physics we were also interested in the perspectives of other departments on physical computing and what they already use it for - or would like to in the future.  This was a very engaging process, gaining a broad overview of physical computing in the university from Computer Science where Arduinos are already being used in the first year, to Chemistry.  There are many departments within the university that are interested in physical computing and want to build a strong community within the university.
"All in all, being a part of the exciting changes happening to physical computing at the University of Bath and feeling like what we do has an impact is a very fulfilling position to be in."
Rishab Gupta, BSc (Hons) Physics with Astrophysics with placement
In my first week back from a year on placement I arrived onto an empty campus with only members of staff around. After the introductions to the projects and my lab partner for the month, Lowri Roberts, we were presented with a huge pile of Arduino Kits, a raspberry Pi each and a simple instruction: "Have a play around!" This was one of the highlights of participating in the TDF for me. We were allowed to do whatever we saw fit to progress, and that freedom allowed us to jump straight into learning how to program the Arduinos and start to make little circuits.
Soon the second and third week came about, and this is where we really got into the nitty gritty part of the project. We had progressed into directly improving the electronics labs for the second-year students. We had been given scripts to follow and provide feedback on, as well as being tasked with adding Arduinos to the labs, a task that was tricky as we had to ensure that whatever we did was repeatable by students.
We also started to develop ideas for students' month-long projects. This was a really fun part of the experience as we got to run wild with our ideas. After taking all our measurements, we came onto the mammoth task of data analysis, and this was some of the best growth I managed to get out of the month.
In the background of all this work we were networking with multiple departments seeing what they had to offer with physical computing, an invaluable time spent strengthening inter-departmental ties and showing us what the rest of the university had to offer.
"The experience has been overwhelmingly rewarding, and I hope more students get can involved with it going forward."
Read more about this project blogs here.