Dr James Betts is a Reader in Nutrition & Metabolism in the Department for Health. He is also Chair of the Research Ethics Approval Committee for Health (REACH) and Associate Editor of the journals Trials and the International Journal of Sport Nutrition & Exercise Metabolism. In April of this year, James was the winner of the Mary Tasker Award, which recognises excellence in teaching.
What can you see outside of the window?
The side of the library...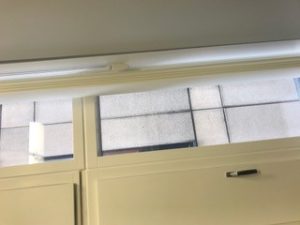 What does your average day at work involve?
I cycle in early ready to take blood, fat and muscle samples from our generous research volunteers just after 0800h most days, then try to write papers/grants as much as possible between meetings for the rest of the day.
Why do you think teaching at your university is important?
Education is important. Teaching is not always necessary for learning but the presence of experts can help just to guide the process. I feel this increasingly becomes the case at higher levels of education as students develop into more independent learners with their own expertise.
What do you hope the impact of your teaching will be?
Whilst it is rewarding when students engage with content and demonstrate subject-specific knowledge and understanding, my hope is always that students will take away more transferrable skills in terms of critical thinking, logical reasoning and how they evaluate information.
Who has inspired you most in your teaching career?
When working towards my doctorate I was fortunate to attend a lecture by Professor George Brooks (Berkeley University of California). I was fascinated by the way he so passionately and logically led the audience through complex data like a story that culminated in a clear conclusion (a conclusion he had actually pre-stated at the outset, before proceeding to explain how he got there).
"My hope is always that students will take away more transferrable skills in terms of critical thinking, logical reasoning and how they evaluate information."
When did a lecture go wrong and how did you overcome it?
I once delivered a keynote lecture in Kuala Lumpur that was quite data-heavy and the projector stopped working right beforehand. The organisers were keen for me to go ahead anyway to avoid delaying the rest of the conference, so I mimed the shape of certain datasets on stage.
Recommend a book, film or album from the past year.
A book I highly recommend to students every year is 'Intuition Pumps and Other Tools for Thinking' by Daniel Dennett.
What is the biggest change that you've made to your teaching since you started your career?
Several years ago I switched the majority of my classes from a single weekly lecture approaching two hours to two weekly sessions of less than an hour each.  This has helped focus and concentration (both for me and the class) and allows students to reflect on certain points that can then be reiterated and taken further in the next session a day or two later.
What piece of advice would you give to someone just starting out in teaching at your university?
Remember that students are reading for a degree, so you don't need to tell them everything in class.
What three things would you take to a desert island?
Wife and two kids (preferably mine).
[Photo credit: Ashish Nagpal]