'Learning is the process whereby knowledge is created through the transformation of experience'
We were very pleased to host Professor Derek Raines and Dr Katherine Clark from the University of Leicester to run a workshop on Embedding Employability here on 6 February 2019. Their team won an HEA 'Collaborative Award for Teaching Excellence' in 2017 for their work embedding employability into their Natural Sciences curriculum. The workshop attendees came from a range of south-west universities and it was interesting and informative to share our experiences.
Acting as consultants to the fictitious 'Department of Cryptozoology', we were given a selection of evidence for the Cryptozoology degree (course structure, assessment, degree outcomes, DLHE data, NSS results, external examiner report). Would we would recommend this course? What employability issues could we identify for the course? How did these relate to our own contexts? How could we plan an integrated curriculum and improved assessment strategies?
We were introduced to an 'Employability Matrix' which had been developed by their teaching team from a review of the employability literature to map the development of skills, behaviours and attributes across the curriculum.
There were clear parallels with principles and themes of curriculum transformation:

Course-wide approach
The need to take a course-wide approach to design learning activities, assessment and feedback that allows students to discover, develop and apply their skills and knowledge.

Assessment for learning
Assessment should be authentic: designed for an audience, value collaboration, competency based, provide an opportunity for discussion and feedback (for example, act as an expert witness on forensic evidence, work in groups to prepare a book chapter, write a programme or experiment for another student to follow). Assessment is not the starting point (the first teaching session should focus on the content and skills which will be covered during the unit, not the assessment)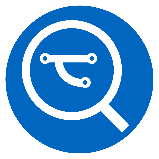 Engage with research
Students were actively involved in developing their research skills from the first year; finding, using, analysing and sharing information. The research had a clear output (for example, producing a 5-minute podcast on an artefact for museum visitors, student-led conference on their final research projects).

Embedding employability
This is a university-wide responsibility; a process of embedding skills and values for lifelong learning into academic behaviour and culture. Embedding employability is not about just skills for employment, adding additional modules or replacing academic rigour.
Resources from the workshop, including the employability matrix and short films showing examples of embedding employability from Leicester, Engineering at UCL and Physics at Portsmouth are available to read and download:
https://www2.le.ac.uk/departments/natural/news-and-events/cate
Jo Hatt, Curriculum Development Officer