Omniboules - Boules / Petanque
Omniboules are a group of Omnibus members who meet socially to play petanque (aka boules)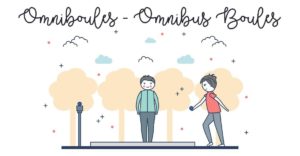 We play in the Bath League de Petanque.  Matches are on alternate Tuesdays starting at 6pm in Queen Square leading up to the finals in September.
We play three games in an evening, and we can field a different threesome for each match, it means that up to nine members can have ago.
We are always keen to welcome new players, no experience is needed.
We play for enjoyment; partners and friends are also welcome.
In good weather we also have lunchtime practices on the piste at Claverton Community Hall, just outside the campus.
For further information email Llew-Ann Koh (l.koh@bath.ac.uk)
or Martin Reed (m.b.reed@bath.ac.uk)
or check out the wiki: https://wiki.bath.ac.uk/display/omniboules/